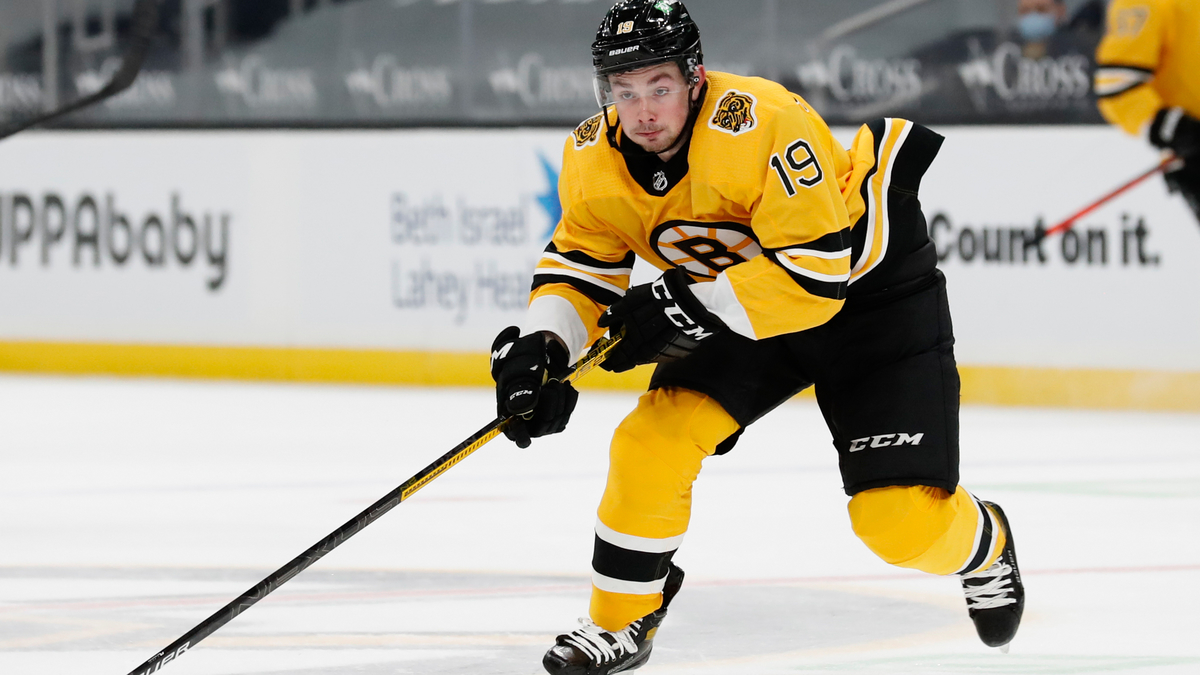 Zach Senyshyn's NHL career hasn't quite gone to plan with the Boston Bruins.
A first-round pick in 2015, Senyshyn has spent the majority of his career with the team's AHL affiliate in Providence. Looking for a larger opportunity, he's asked GM Don Sweeney for a trade through his agent, according to team beat writer Mark Divver.
"Obviously, I'm super thankful to everyone in Providence for all of their help in the development of my game, but I want to play in the NHL," he said. "I feel like I haven't been given that opportunity in the Bruins organization.
"I feel like my game has gotten to that level where I'm ready to play and I'm ready to make an impact. With the way the Bruins organization has been going, it just doesn't seem like I'm in the mix."
The 24-year-old forward has played in just 14 games with the Bruins across three seasons and last suited up in an NHL contest on May 11. He's scored just one goal and tallied two assists.
Senyshyn added that a fresh start would be best for him moving forward.
"With all of the backlash with the media, considering where I was drafted and everything going on there, it's just been a lot emotionally," he said. "I'm not being used at all."
Senyshyn has logged 48 goals and 44 assists in 213 career AHL games.
He isn't the only Bruins 2015 first-rounder to request a trade this season. Jake DeBrusk's agent confirmed he asked to be moved back in November.
Their third consecutive first-round pick that year, defenseman Jakub Zboril, went 13th overall and has since played in 54 NHL games across three campaigns. The blue-liner will miss the rest of the 2021-22 season with a torn ACL.
DeBrusk and Senyshyn went 14th and 15th overall, respectively.