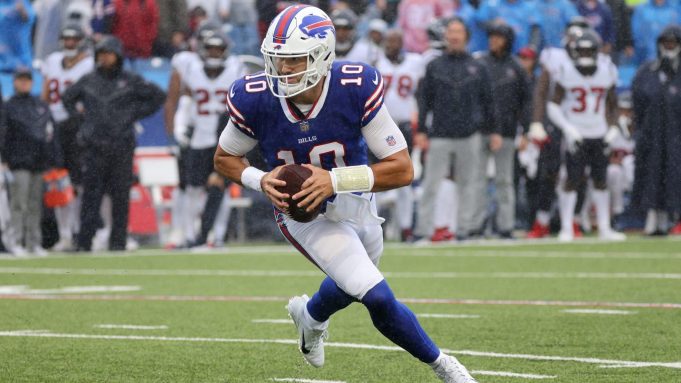 The New York Giants are expected to pursue quarterback Mitch Trubisky when free agency opens next week, sources told ESPN's Jordan Raanan.
Brian Daboll, who was named New York's head coach earlier this offseason, served as Trubisky's offensive coordinator last season with the Buffalo Bills.
"I don't know where I'm going to go, but I know whatever (Daboll) does there, he's going to do a great job with that offense," Trubisky said on "The Adam Schefter Podcast," per Raanan.
Trubisky would be added with the expectation he'd challenge Daniel Jones for the starting quarterback role, Raanan adds.
Jones, the sixth overall pick in 2019, has endured a rocky start to his NFL career. His 2021 season came to a premature end due to a neck injury. Despite Jones' woes, Daboll previously endorsed him while promising to provide the passer with stability.
Trubisky flamed out with the Chicago Bears over the first four years of his career before joining the Bills, where he served as Josh Allen's backup.
Other clubs expected to explore quarterback options this offseason include the Pittsburgh Steelers, Washington Commanders, Tampa Bay Buccaneers, and New Orleans Saints, among others.
Trubisky carries a career 29-21 record as a starter with 64 touchdowns to 38 interceptions.