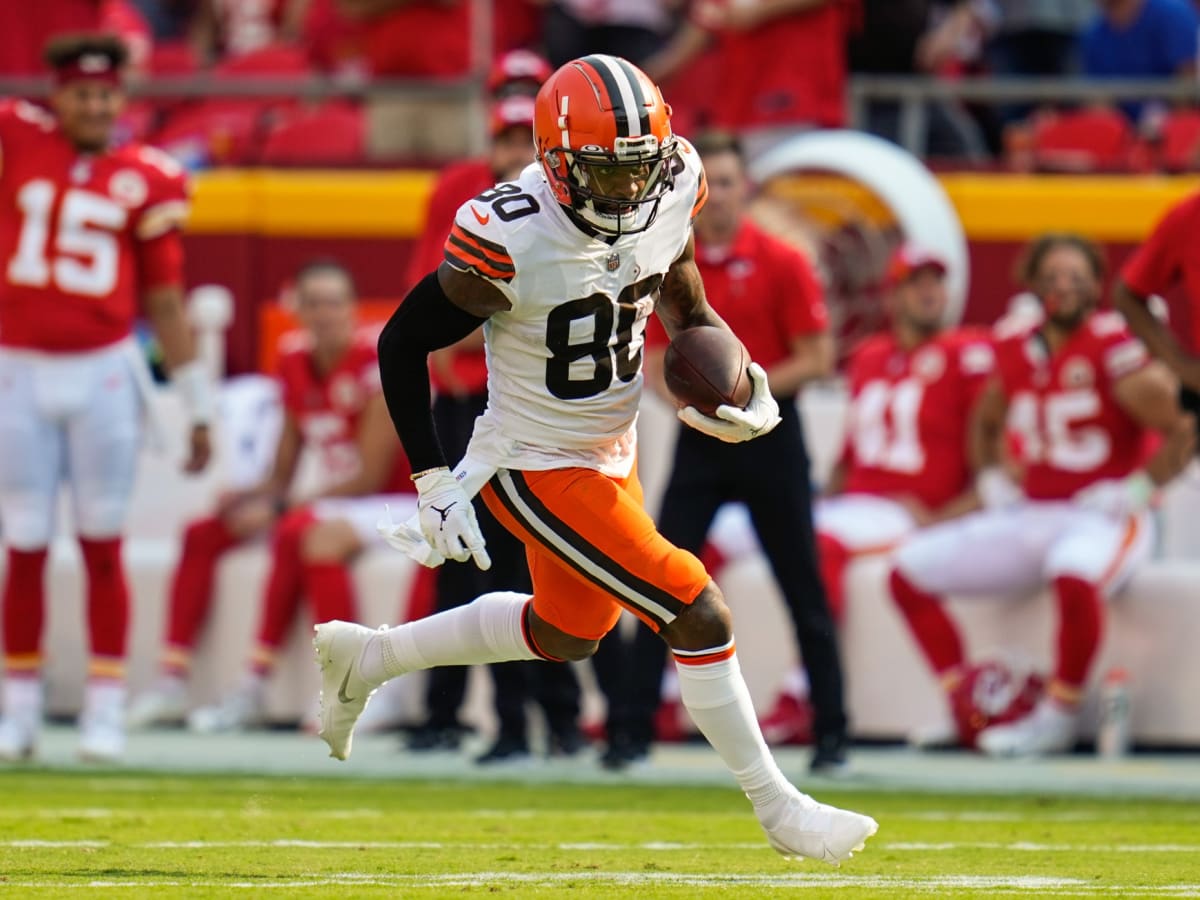 The Cleveland Browns have given wide receiver Jarvis Landry permission to seek a trade, sources told ESPN's Adam Schefter.
Landry is due a $14.3-million base salary in 2022, a figure that's likely too costly for a Browns team that's acquiring Amari Cooper and his $20-million salary from the Dallas Cowboys.
Landry is a three-time 1,000-yard receiver, but he's coming off an injury-riddled season in which he produced career lows in receiving yards (570) and touchdown catches (two).
The 29-year-old has spent the last four seasons in Cleveland and has excelled in the slot throughout his career. He's also been an emotional spark plug for the Browns over his tenure.
Landry said at the end of 2021 that he hoped to return for his fifth season, despite a disappointing Browns campaign and the turmoil that took place between the team and his best friend, Odell Beckham Jr. Landry is still open to staying in Cleveland if the two sides can make the financials work, according to NFL Network's Mike Garafolo.
Landry played four seasons with the Miami Dolphins before the Browns acquired him in a 2018 offseason trade.