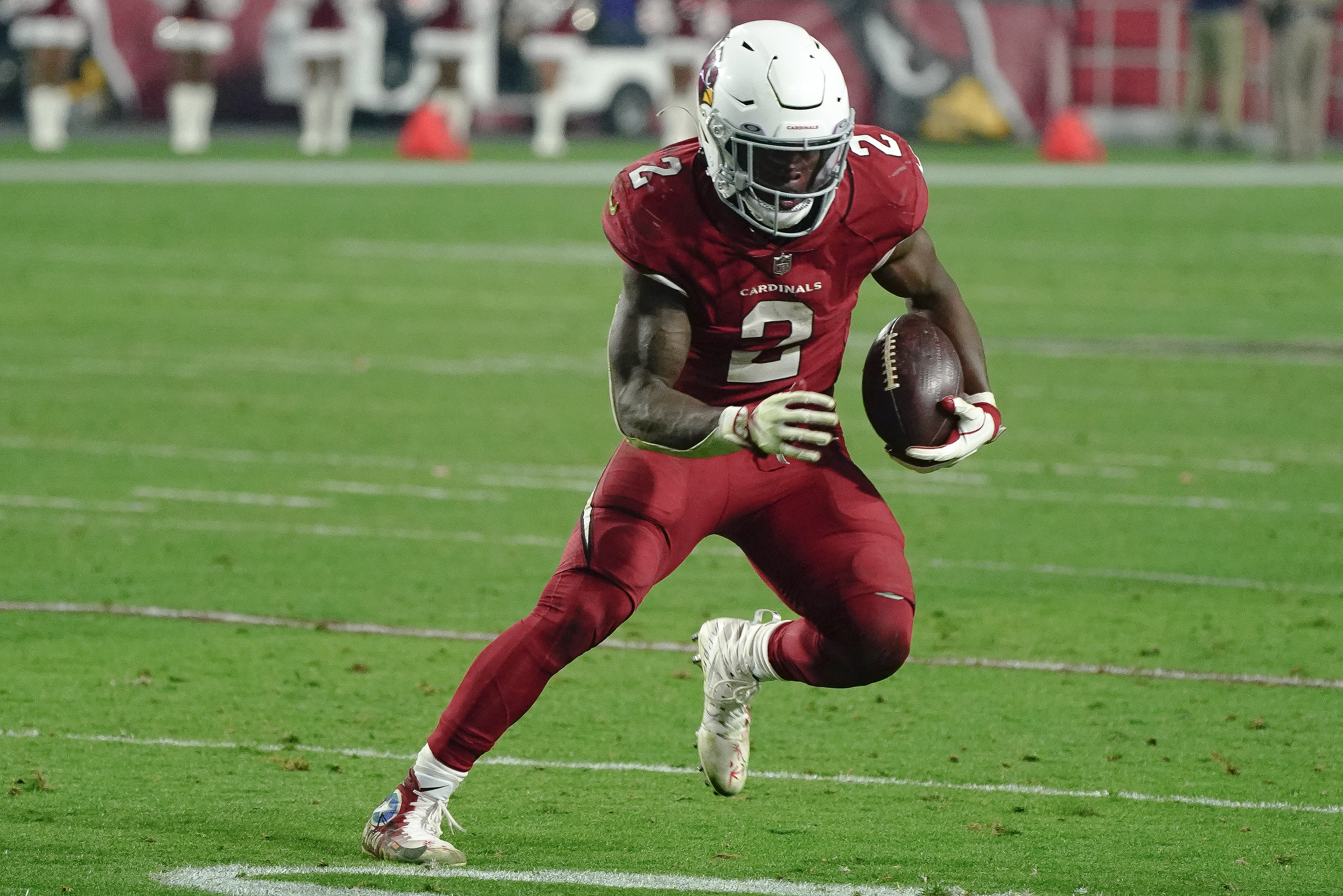 Free-agent running back Chase Edmonds is signing a two-year, $12.6-million contract with the Miami Dolphins, his agent told ESPN's Adam Schefter.
The agreement includes $6.1 million guaranteed.
Edmonds spent the last four seasons with the Arizona Cardinals, serving mostly as a change-of-pace back. He amassed 903 total yards and two touchdowns last year while sharing the backfield with James Conner.
The Dolphins have struggled to find efficiency in the running game for the last several seasons. Myles Gaskin had a team-high 612 yards on the ground in 2021 while averaging 3.5 yards per carry. Miami hasn't had a 1,000-yard runner since Jay Ajayi in 2016.
Edmonds has averaged 4.7 yards per carry throughout his career but has never taken more than 116 carries in a season.
The 25-year-old also brings some experience in the return game to Miami, as he ran back 18 kickoffs for the Cardinals in 2020.