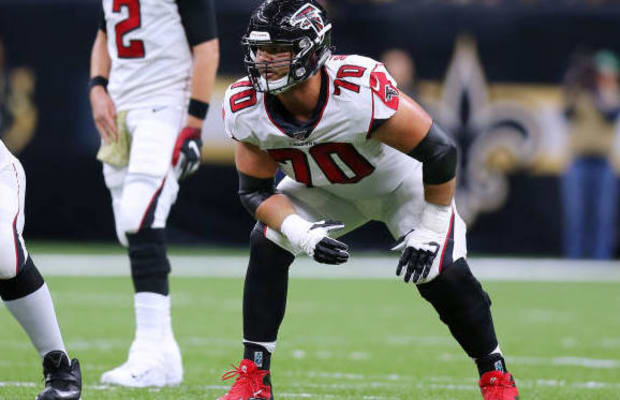 The Atlanta Falcons and left tackle Jake Matthews agreed to a three-year contract extension worth $18.5 million per season, sources told Ian Rapoport of NFL Network.
Matthews will reportedly get $52.5 million over the first three seasons.
Meanwhile, the Falcons receive some cap relief for 2022. The NFC South club had around $16 million in space ahead of free agency after restructuring Matt Ryan's deal to free up $12 million.
The 30-year-old Matthews was previously signed through the 2023 season, according to Over The Cap. His cap number for 2022 was $23.67 million.
The 2014 first-round pick has been the lone consistent presence on Atlanta's offensive line since entering the league. He hasn't missed a game since his rookie season.