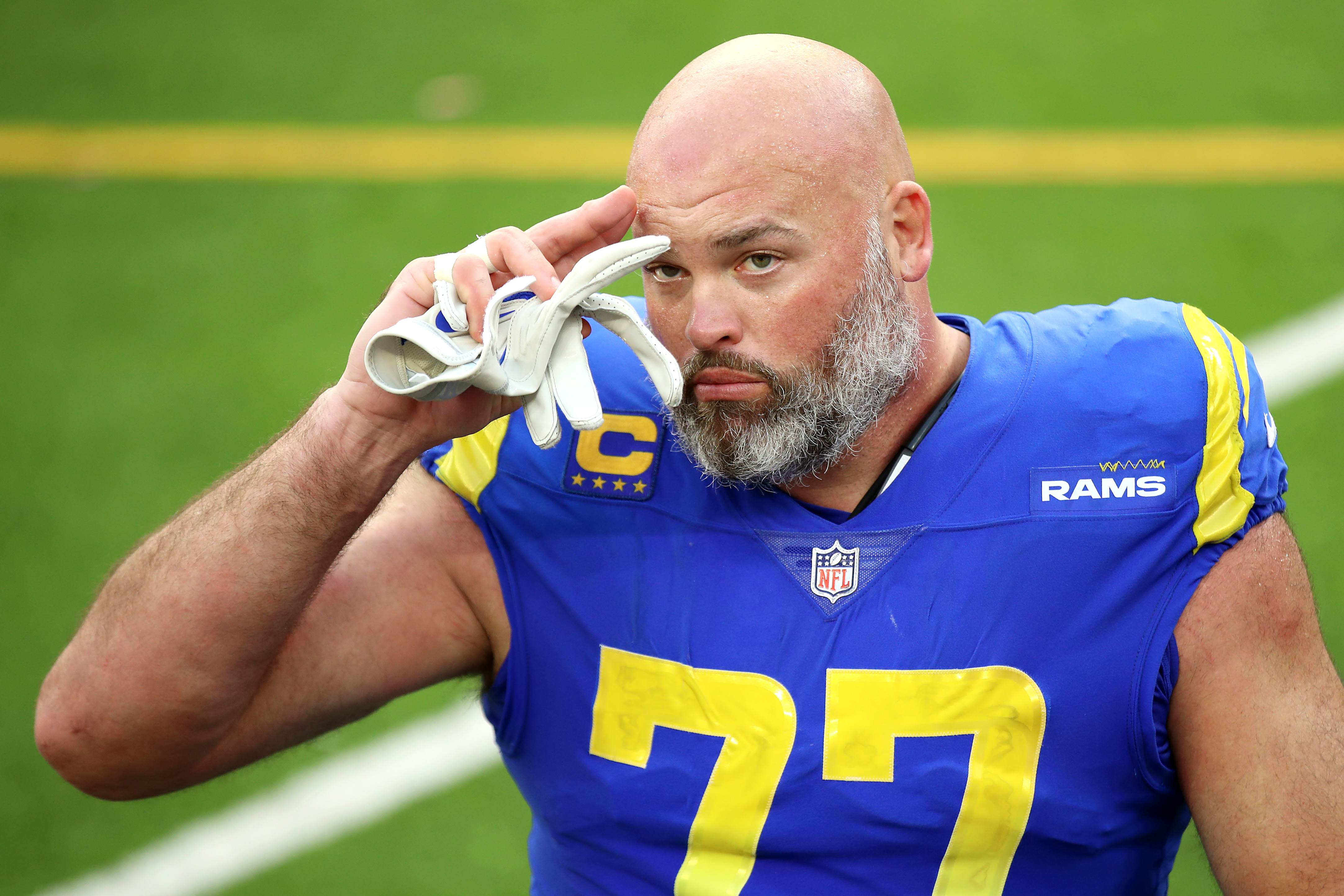 Los Angeles Rams left tackle Andrew Whitworth announced his retirement Tuesday after 16 seasons in the NFL.
The 40-year-old capped his career with a Super Bowl title and the Walter Payton Man of the Year award, which recognizes a player's contributions to his community.
Whitworth was widely expected to retire after finally getting to hoist the Lombardi Trophy, though he left the door open for a return after speaking with hockey legend Wayne Gretzky.
"(Gretzky) was like, 'Hey Whit, there's only one thing better than winning one, and that's winning two,'" Whitworth said in late February. "And I said, 'You know what, I can't argue with you.' It's gonna be tough. One way or another, it's gonna be a tough decision."
Whitworth began his career with the Cincinnati Bengals in 2006, joining the team as a second-round pick out of LSU. He spent a decade with the Bengals before signing a free-agent contract with the Rams in 2017.
He made four Pro Bowls and was a first-team All-Pro selection twice in his career.
The Rams already lined up his replacement, as they re-signed Joseph Noteboom to a three-year contract on the first day of the NFL's negotiating period.