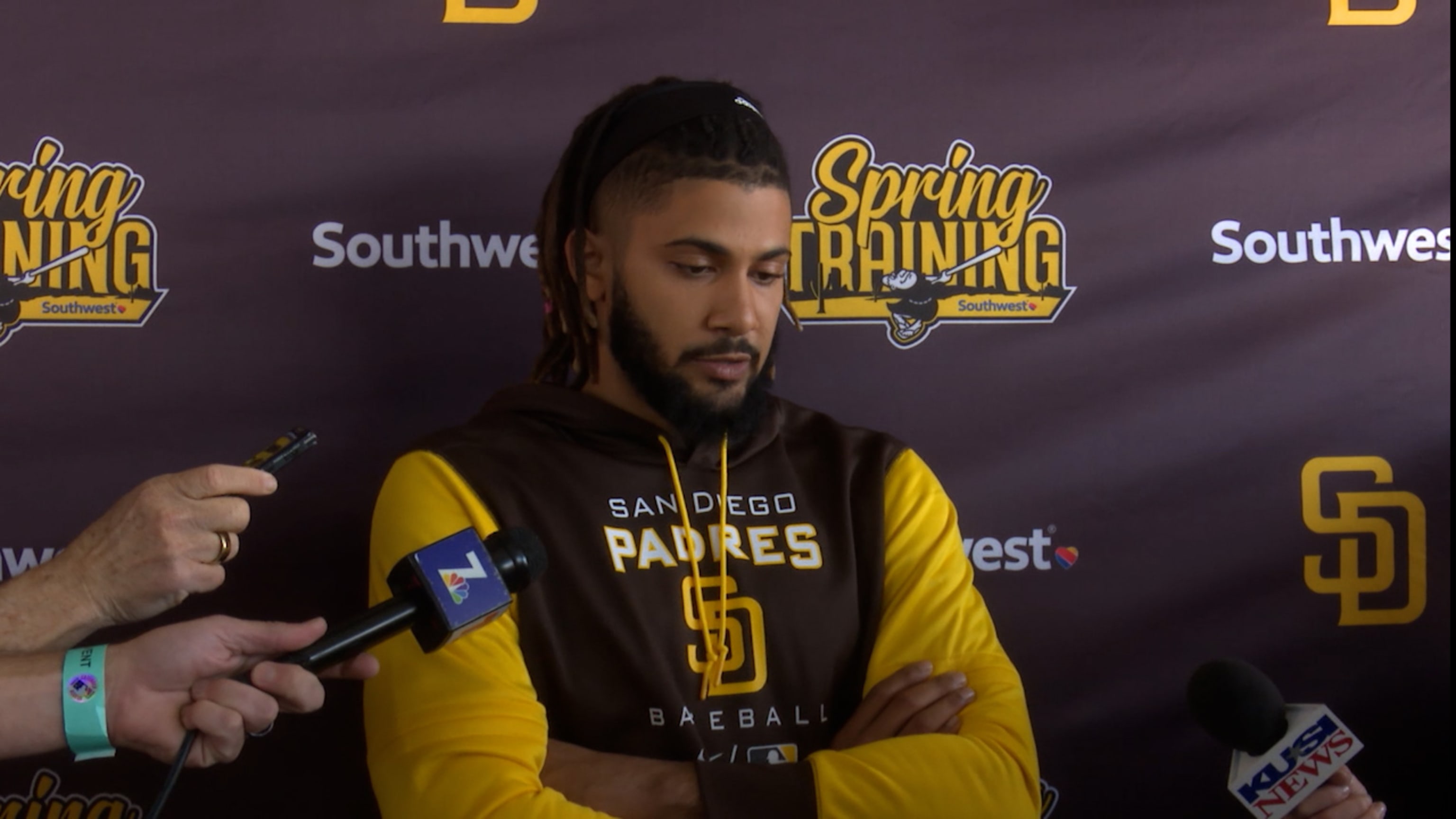 San Diego Padres shortstop Fernando Tatis Jr. fractured his wrist during the offseason, general manager A.J. Preller announced Monday, according to Dennis Lin of The Athletic.
Preller said Tatis could miss up to three months if he has surgery.
Tatis said he felt his wrist flare up about a month ago but wasn't too concerned, according to AJ Cassavell of MLB.com. The star added that he hasn't made a decision about surgery yet.
"It's terrible. I feel like everybody's disappointed, especially me. I feel like we have a pretty good chance this year as a team, and I just want to be out there for my teammates," Tatis said.
The Padres could pursue voiding Tatis' $340-million contract if he sustained the injury during non-baseball activities, but the club isn't expected to take that action, according to MLB Network's Jon Morosi.
Tatis was an NL MVP finalist last season after slashing .282/.364/.611 with 42 homers, 97 RBIs, and 25 stolen bases for the Padres.
The 23-year-old All-Star dealt with shoulder issues throughout the 2021 season, including two stints on the injured list after suffering left shoulder subluxations.