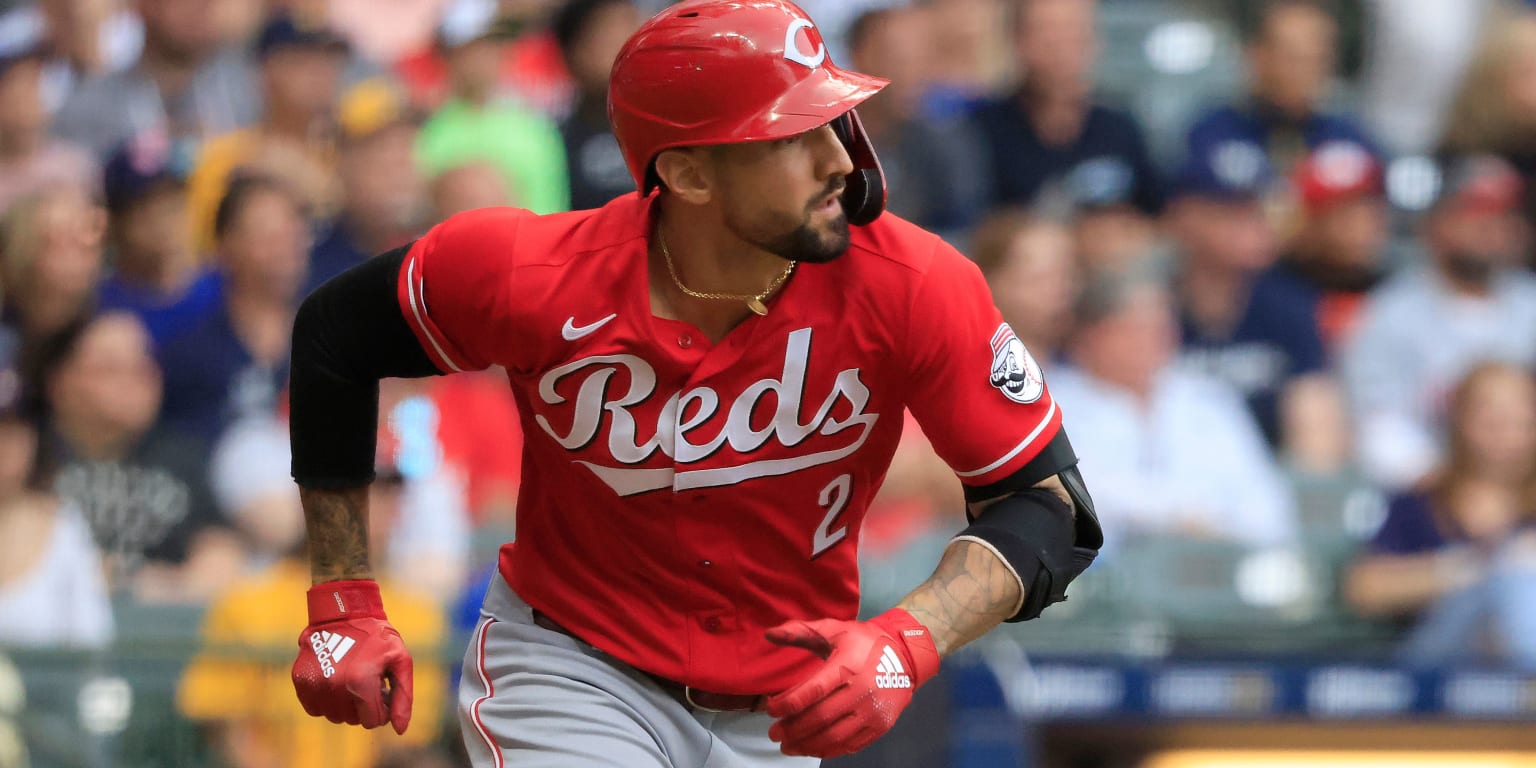 The Philadelphia Phillies already added one big bat to their lineup this offseason when they signed Kyle Schwarber, and it looks like they're eyeing a second one.
Philadelphia is in serious pursuit of outfielder Nick Castellanos, sources told The Athletic's Jayson Stark.
Castellanos' addition would put the Phillies well over the luxury-tax threshold, but the club views him as a big enough difference-maker to justify the payroll taxes, Stark adds.
The two sides are progressing in contract talks, according to MLB Network's Jon Morosi.
Adding Castellanos would also likely push Schwarber into more of a permanent designated hitter role.
The Phillies have been on the hunt for outfield additions and impact bats for most of the offseason to help fortify an offense led by National League MVP Bryce Harper, All-Star catcher J.T. Realmuto, and first baseman Rhys Hoskins.
Castellanos fits the Phillies' needs. The 30-year-old had the best season of his career with the Cincinnati Reds last year, hitting .309/.362/.576 with 34 home runs, 38 doubles, and 100 RBIs in 138 games.
The Florida native has been an offensive force throughout his career, amassing a .278/.329/.486 slash line with 168 homers, 594 RBIs, and 278 doubles in nine seasons with the Reds, Chicago Cubs, and Detroit Tigers.
The Miami Marlins, Boston Red Sox, and San Diego Padres have also been connected to Castellanos this offseason.
Philadelphia's front office has also talked with the Tampa Bay Rays about potentially acquiring outfielder Austin Meadows, a source told the Philadelphia Inquirer's Scott Lauber.