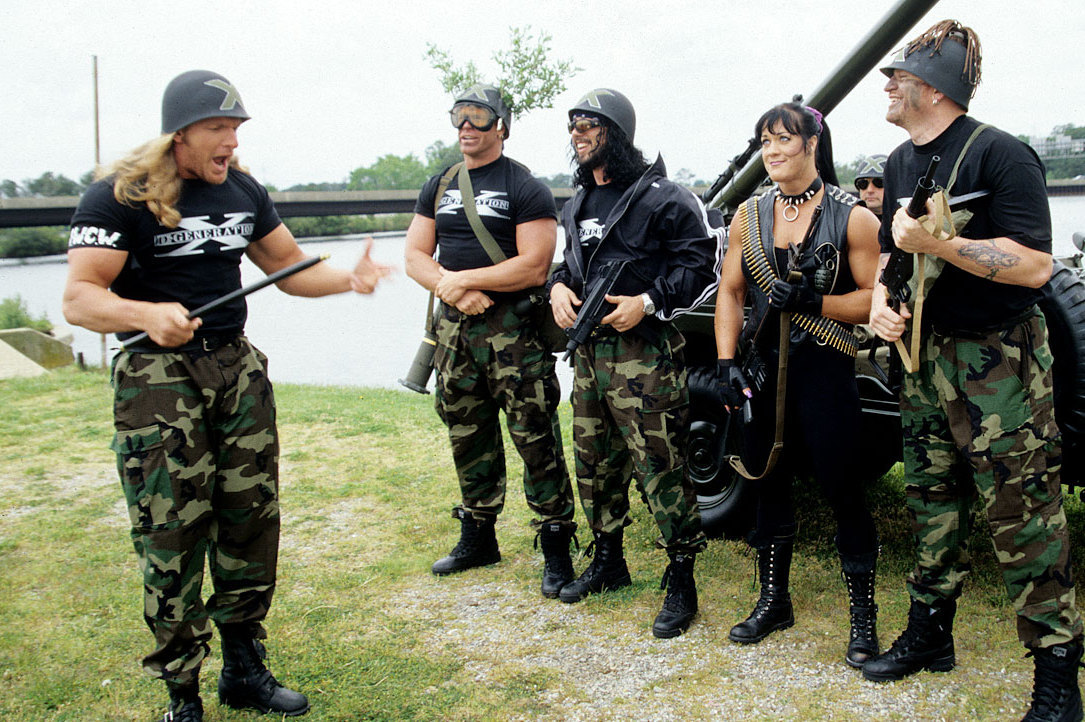 WWE's expanded partnership with A&E will involve a documentary on the era-defining D-Generation X stable, which is already in production.
DX stalwart and current AEW wrestler and coach Billy Gunn broke the news during a recent appearance on The Wrestling Inc. Daily podcast, stating that the doc had more to do with A&E than WWE, and that AEW founder and president Tony Khan was okay with it:
"I don't know if I can plug it, but there's a DX documentary coming out. I don't know if I am supposed to say that, but I guess it's too late now. Tony is really good about that, he's not that kind of guy, he really isn't. He's a great guy to work for. They approached me, and of course, I went straight to him and everything that they did, it was okay. It's an A&E thing, not really a WWE thing, so I don't say it's that, it's for A&E because that was what they told me. It was all run through us so it's not like I did anything behind anyone's back. But, it'll be pretty cool, I think it's more of a look into what we are doing now. Of course, they're going to talk about what we did."
Fightful Select have since reported that A&E captured "a ton" of footage while interviewing DX members (including Gunn and Sean 'X-Pac' Waltman) for this and other documentaries.
WWE and A&E announced the renewal of their partnership earlier in March. Over 130 hours of original content will be produced as part of the agreement, with new episodes of 'Biographies', 'WWE Legends', and more airing exclusively on A&E.
A&E operates as a joint 50/50 venture between Hearst Communications and Disney. Its first run of WWE shows debuted last April, when wrestlers such as 'Stone Cold' Steve Austin, Roddy Piper, and Bret Hart were featured on 'Biographies.'