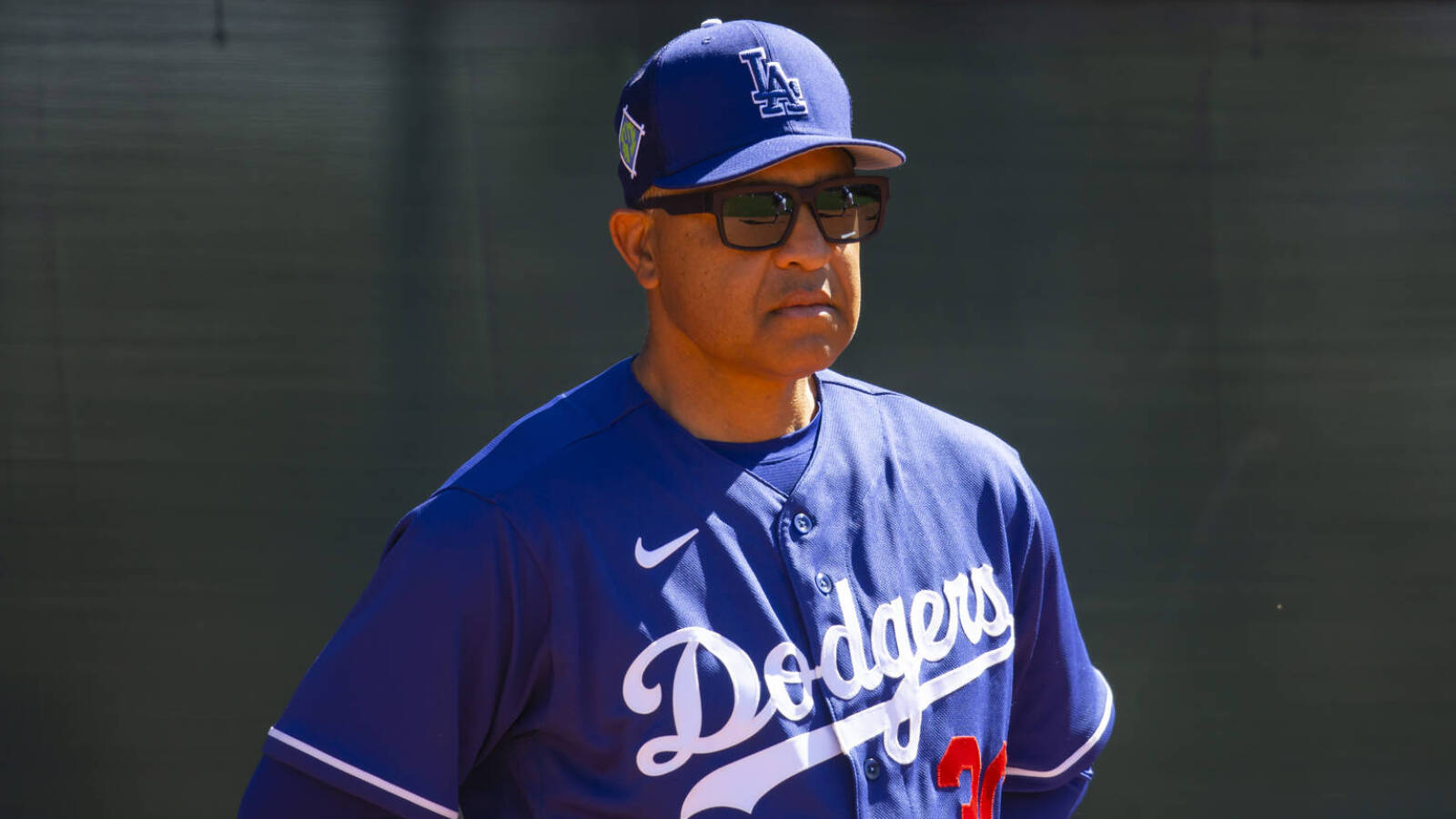 The Los Angeles Dodgers and manager Dave Roberts agreed to a contract extension, the team announced on Friday.
The deal is for three years and will take Roberts through the 2025 campaign, reports MLB Network's Jon Heyman.
The 49-year-old was entering the final season of a four-year pact he signed in 2018.
"I'm very happy to have the opportunity to continue leading this great team into the future," Roberts said.
Dodgers president of baseball operations Andrew Friedman praised Roberts' leadership skills as a vital ingredient in the club's success during his tenure.
"Since becoming the manager in 2015, Dave Roberts has consistently demonstrated elite leadership skills and infectious energy," Friedman said in a statement. "He has been a vital part of the Dodgers' success over the last six-plus years, and we all look forward to seeing him lead the organization from the dugout for a long time to come."
Roberts made waves Thursday when he guaranteed the Dodgers would win the World Series this season.
He'll oversee a different-looking roster this season. Corey Seager, Kenley Jansen, and Max Scherzer departed via free agency, but the team made a splash by signing Freddie Freeman to a six-year deal and also kept Clayton Kershaw in the fold on a one-year contract.
Roberts led the Dodgers to a World Series victory in 2020, ending the franchise's 32-year championship drought.
The former major-league outfielder was hired before the 2016 season and has a 542-329 record and five NL West titles in six seasons at the helm.