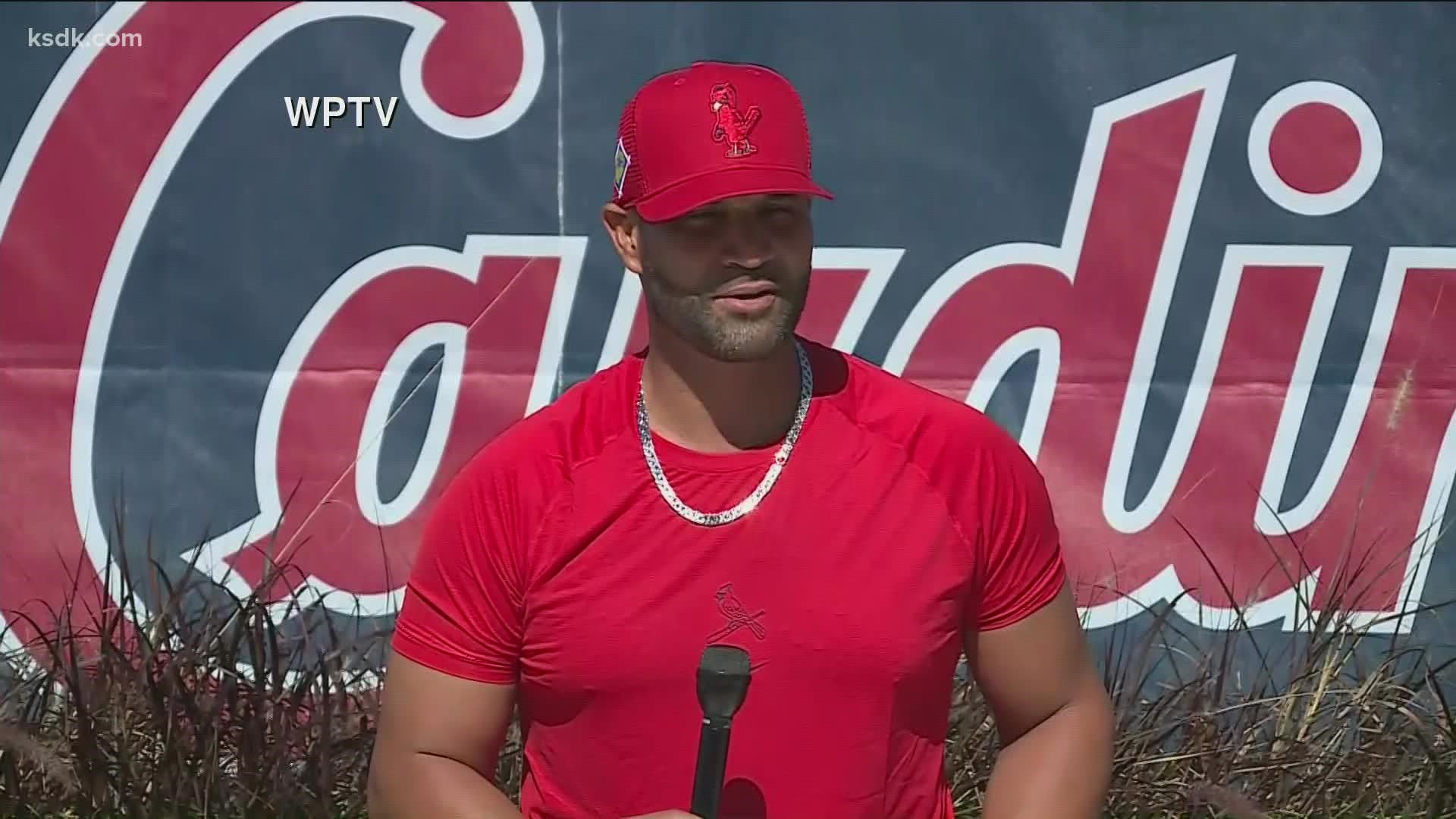 Albert Pujols will be hanging up his cleats after this season.
"This is it for me. This is my last run," Pujols said Monday after signing a one-year deal to return to the St. Louis Cardinals, according to Derrick S. Goold of the St. Louis Post-Dispatch.
The 42-year-old enters the 2022 campaign 21 home runs short of 700 for his career. Only Alex Rodriguez (696), Babe Ruth (714), Hank Aaron (755), and Barry Bonds (762) have hit more round-trippers in MLB history.
Pujols entered the majors with the Cardinals in 2001, winning National League Rookie of the Year. He spent 11 years with St. Louis, slashing .328/.420/.617 with 445 homers and 1,329 RBIs over 1,705 games en route to three NL MVP awards, nine All-Star appearances, and two World Series titles.
The Los Angeles Angels pried Pujols away from the Cardinals with a 10-year contract before the 2012 season. The future Hall of Famer went deep another 222 times across 1,181 contests with the Angels.
Pujols is a member of the 3,000-hit club – which includes just 32 other players – and ranks 11th all time with 3,301 career hits.