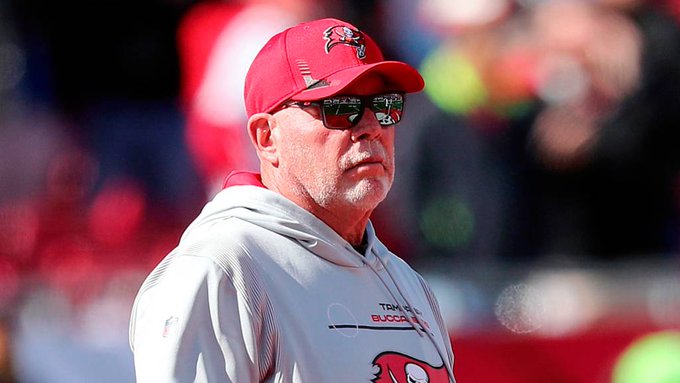 Tampa Bay Buccaneers head coach Bruce Arians is retiring and defensive coordinator Todd Bowles will succeed him, the team announced Wednesday.
Arians will move to the front office, where he'll be a senior football consultant.
"With the organization in probably the best shape it's been in its history, with Tom Brady coming back … I'd rather see Todd in position to be successful and not have to take some (crappy) job," Arians told Peter King of NBC Sports. "I'm probably retiring next year anyway, in February. So, I control the narrative right now. I don't control it next February because (if) Brady gets hurt, we go 10-7, and it's an open interview for the job … I got 31 (coaches and their) families that depend on me. My wife is big on not letting all those families down."
Arians coached the Buccaneers from 2019-21 and led the team to a championship in Super Bowl LV. He previously said he'd return for a fourth campaign.
Arians retired once before, though his absence lasted only one season. He coached the Arizona Cardinals from 2013-17, leading the club to a pair of playoff berths and one appearance in the NFC Championship Game. He left the Cardinals as the winningest coach in franchise history.
The 62-year-old finishes his career on the sidelines with two Coach of the Year awards and an official record of 80-48-1. He went 9-3 with the Indianapolis Colts while filling in for Chuck Pagano in 2012, but that record is officially attributed to Pagano.