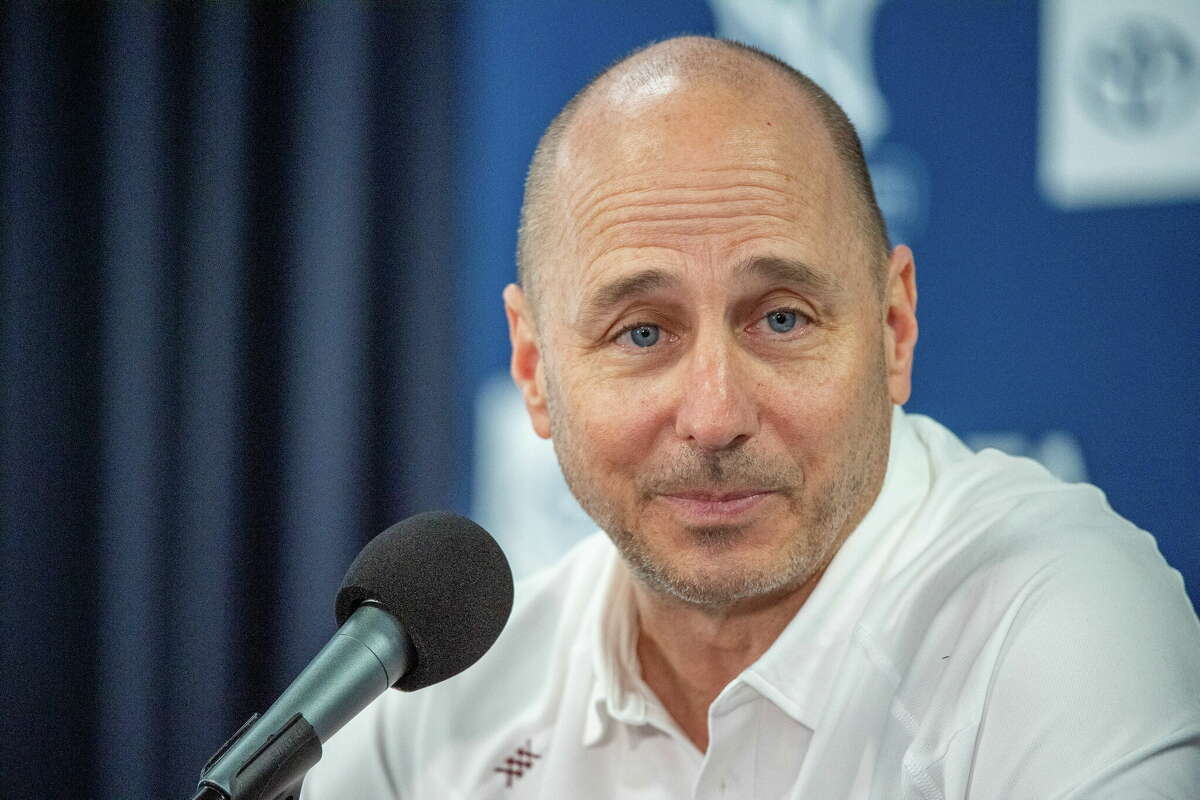 Brian Cashman doesn't want to hear about the New York Yankees' World Series drought anymore. To him, what prevented his club from winning it all were teams that cheated their way there.
"The only thing that stopped (us) was something that was so illegal and horrific," the veteran general manager said, according to Andy McCullough of The Athletic. "So I get offended when I start hearing we haven't been to the World Series since '09.
"Because I'm like, 'Well, I think we actually did it the right way.' Pulled it down, brought it back up. Drafted well, traded well, developed well, signed well. The only thing that derailed us was a cheating circumstance that threw us off."
The Yankees memorably lost the 2017 ALCS in seven games to the Houston Astros, who went on to win the World Series. It was later revealed that the Astros cheated that season by using technology to gain a meaningful advantage by stealing signs.
The subsequent year, New York lost in the ALDS to the Boston Red Sox, a team that also went on to win the World Series and was also accused of cheating during the season by using smartwatches against the Yankees, according to The New York Times.
In Cashman's defense, since the beginning of 2010, the Yankees own the second-best regular-season record behind only the Los Angeles Dodgers, who won a championship and made two other World Series appearances.
Despite the regular-season success, though, the Yankees haven't won consistently in the postseason. Over 12 seasons since their last championship, they've made it beyond the ALDS four times and have a 28-31 cumulative record.
Cashman's comments come after documents from an MLB probe into the 2017 Yankees potentially cheating were ordered to be unsealed by an appellate court. The Yankees fought to keep the documents private, according to Noah Goldberg of the New York Daily News.
MLB fined both the Red Sox and Yankees an undisclosed amount following the private investigation.