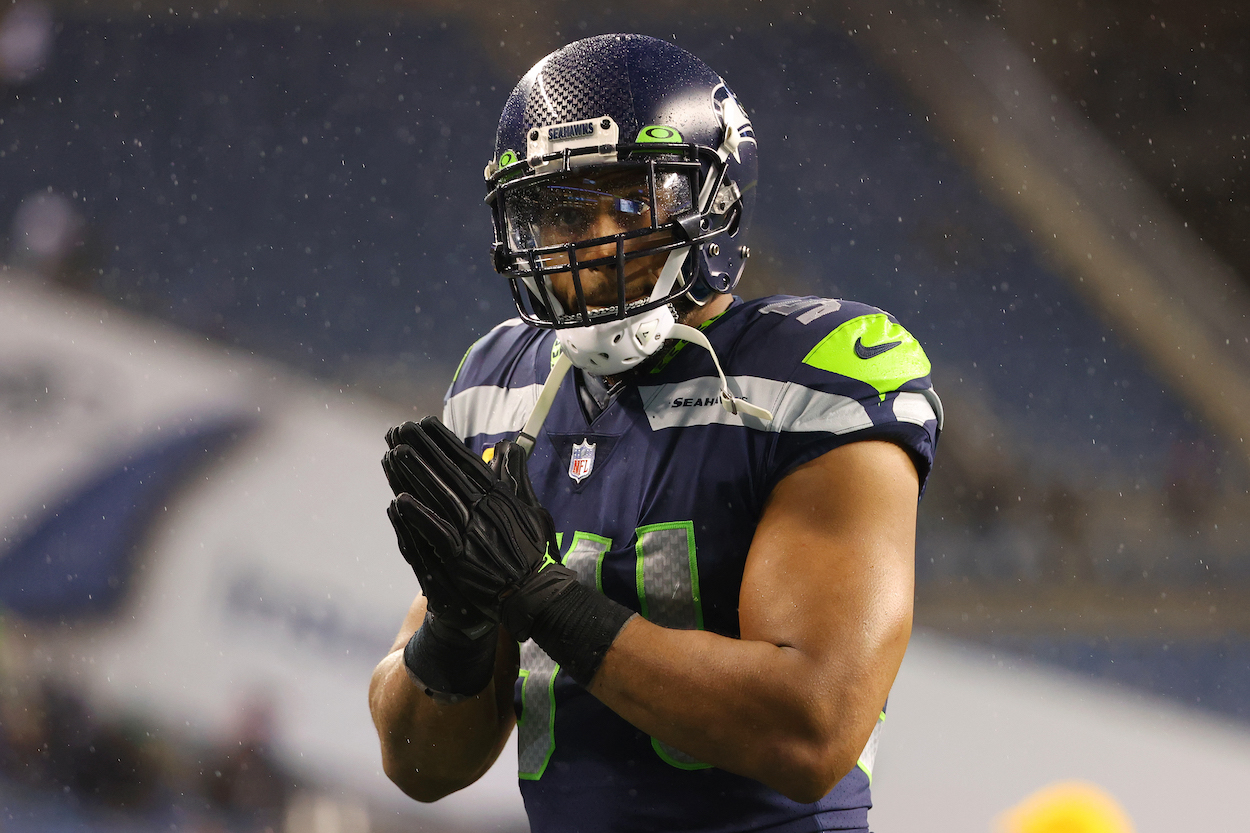 Bobby Wagner is staying in the NFC West.
The Los Angeles Rams are signing the former Seattle Seahawks star, the team announced Thursday.
Terms of the deal weren't released, but the All-Pro linebacker agreed to a five-year contract worth $50 million, sources told ESPN's Adam Schefter. Wagner's pact reportedly has a maximum value of $65 million.
The Baltimore Ravens and Dallas Cowboys were apparently also pursuing Wagner.
Wagner, who was born in Los Angeles, joins a Rams squad primed to defend its Super Bowl title and a defense that boasts fellow stars Aaron Donald and Jalen Ramsey.
The reigning champions lost pass-rusher Von Miller to the Buffalo Bills in free agency but bolstered their already stacked offense with receiver Allen Robinson.
Wagner put together a Hall of Fame-worthy decade with the Seahawks, earning six first-team All-Pro nominations, two second-team nods, and eight Pro Bowl appearances. He was also a key member of the Super Bowl-winning team in 2013.
Seattle traded quarterback Russell Wilson to the Denver Broncos and released Wagner on the same day in early March, signaling the end of an era for Pete Carroll's club.
Wagner left the Seahawks as the franchise's all-time leader in tackles (1,383) and All-Pro selections (eight).