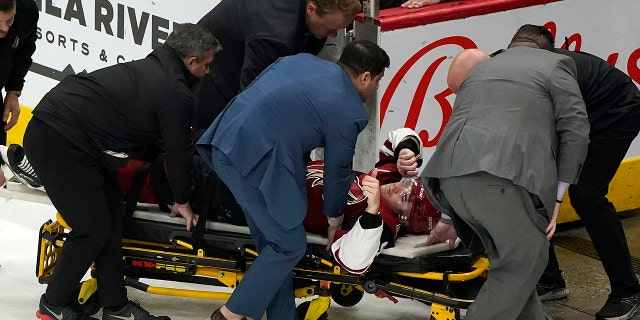 Arizona Coyotes star Clayton Keller will miss the next four-to-six months after undergoing successful surgery Wednesday night to repair a fractured leg, the team announced.
Keller confirmed earlier Thursday morning that his season is finished after he was stretchered off the ice during Wednesday's contest against the San Jose Sharks.
Keller crashed into the end boards after trying to skate past Sharks blue-liner Nicolas Meloche in the offensive zone, suffering an injury to his leg.
Keller gave a thumbs up to the crowd as he was being taken off the ice. He says he's resting comfortably at the hospital in good spirits and that he'll be back for the first game next season.
The 23-year-old All-Star is in the midst of a career year, entering Wednesday with 63 points in 66 games.