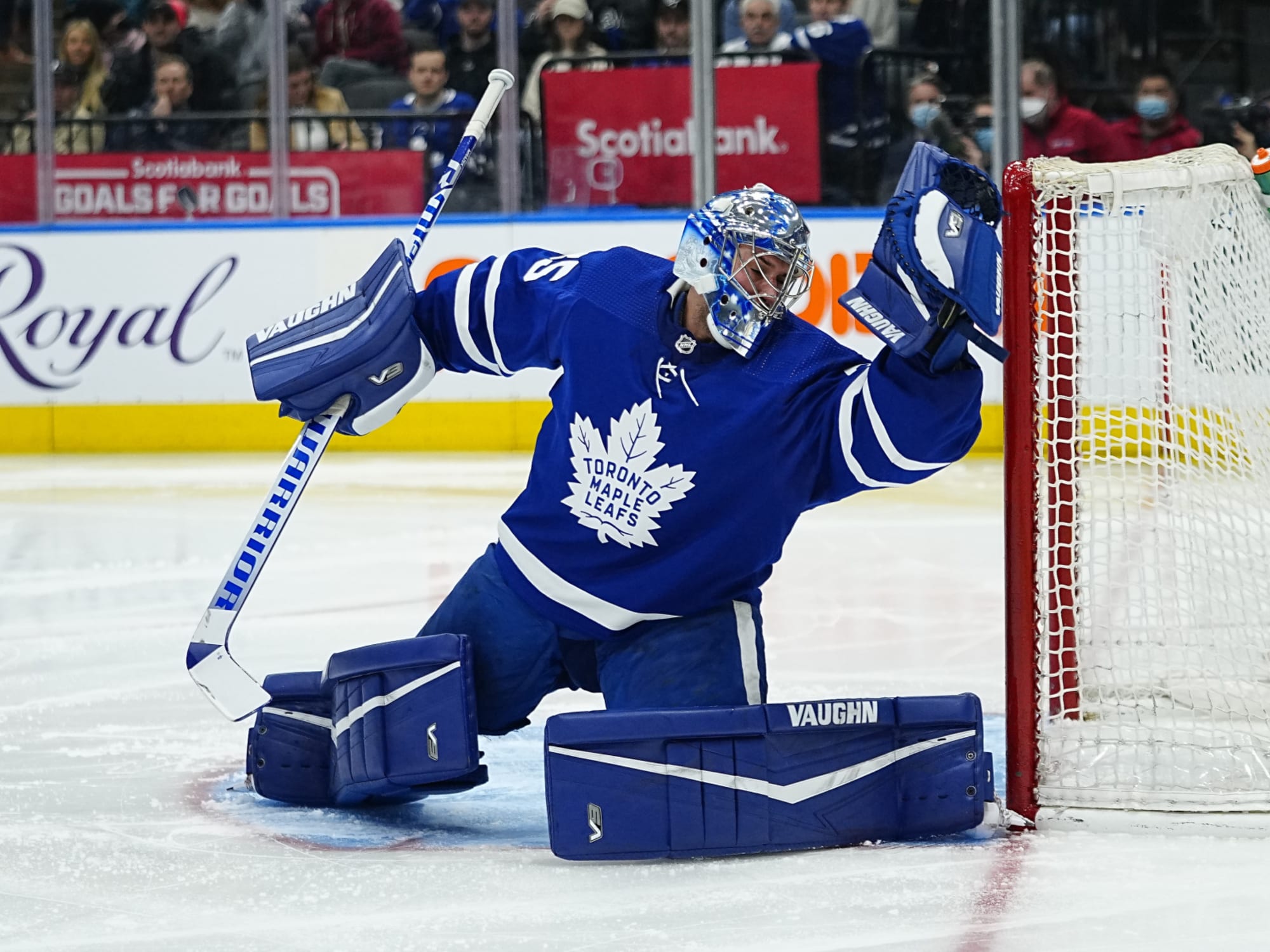 Toronto Maple Leafs head coach Sheldon Keefe announced Thursday that goaltender Petr Mrazek will likely be sidelined for at least six weeks with a groin injury, according to The Canadian Press' Joshua Clipperton.
Mrazek suffered the injury in the opening period of Tuesday's contest against the Boston Bruins. It's his third groin injury of the season.
Keefe added that Jack Campbell is on the cusp of returning from his rib injury and is expected to practice with the team Friday, according to The Leafs Nation's David Alter. Campbell last played on March 8.
Rookie Erik Kallgren is expected to be in the crease against the Winnipeg Jets on Thursday. Toronto recalled goaltender Michael Hutchinson on an emergency basis.
Mrazek has struggled immensely this season after inking a three-year pact during the summer. He has an .888 save percentage and 3.34 goals-against average in 20 appearances.