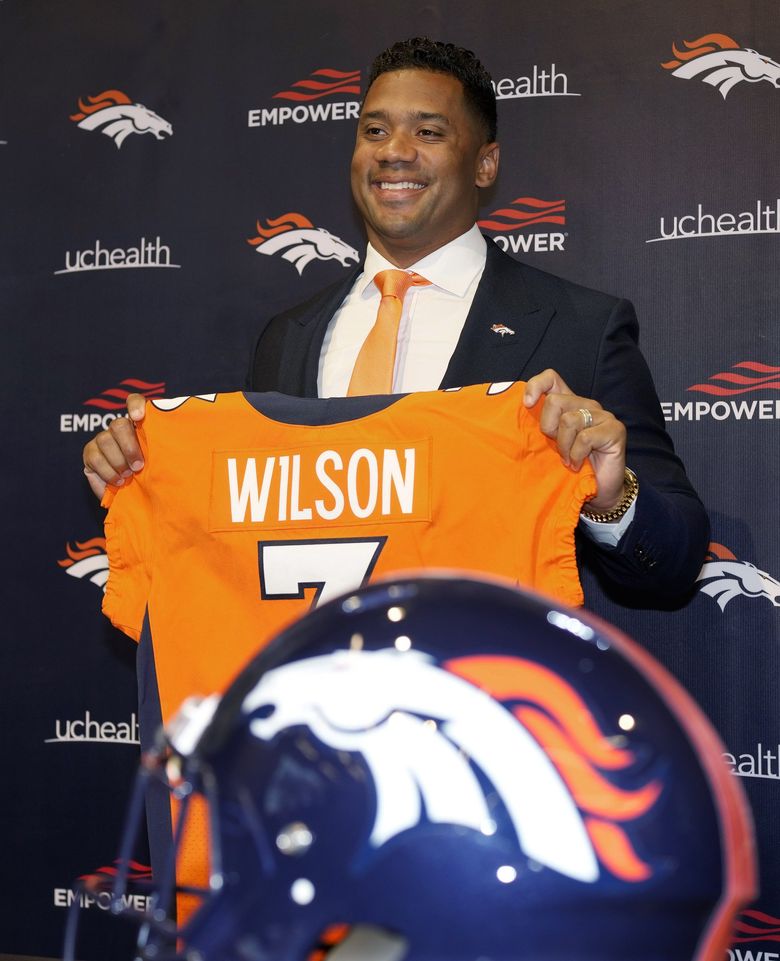 Peyton Manning is hoping to make things easier for Russell Wilson as he embarks on a new journey with the Denver Broncos.
Like Wilson, Manning arrived in Denver after a long successful stint with the team that drafted him. The Hall of Fame quarterback found success with the Broncos and has offered advice to Wilson to help with his transition.
"I've talked to Russell a number of times," Manning told Ryan O'Halloran of The Denver Post. "And we've had conversations about some of the things that helped me in my transition to a different team that I think can apply to anybody making the jump, especially after being in a place for a long time.
"(I've had) conversations (with coach Nathaniel) Hackett as well about some of those things, maybe some dos and don'ts that helped me and can certainly apply and Russell can hit the ground running here in his first year."
The Seattle Seahawks traded Wilson to Denver in early March after 10 seasons with the team, where he won two NFC championships and a Super Bowl title.
The Broncos are coming off a disappointing 7-10 season, but Manning anticipates major improvements for the team with Wilson under center.
"Look, it's all about having continuity and consistency," Manning said. "The fact that Russell is the starting quarterback today – we know that. There is no quarterback competition (like last year). Every receiver knows they need to get their timing with him down to a perfect science. That's the world I always lived in and always believed in, and that's just going to pay great dividends for the team."