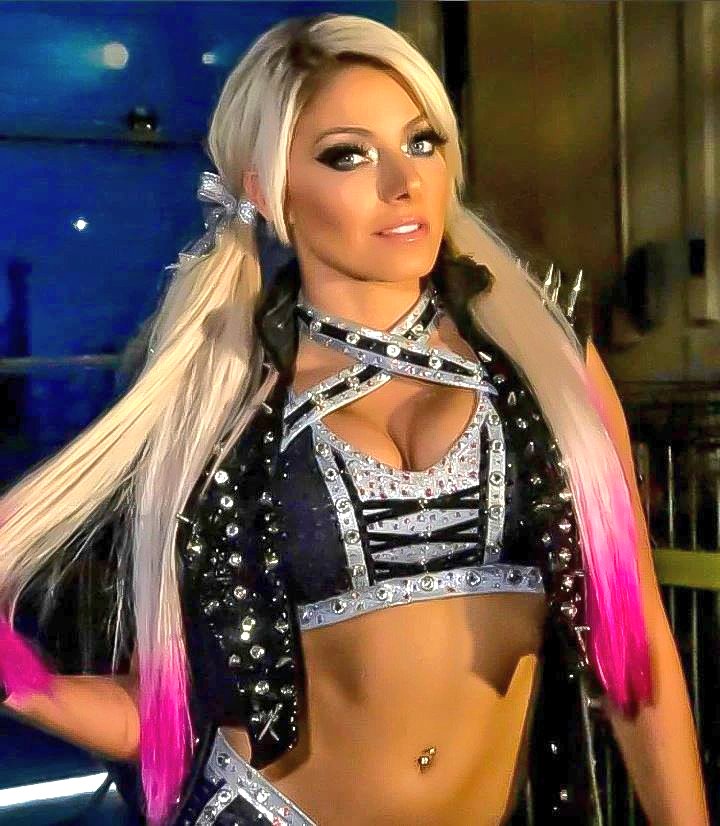 It turns out that producing weeks of vignettes announcing the return of an immensely popular superstar does not mean that WWE has any plans whatsoever to use them when they finally show up.
Even with the flurry of activity surrounding WrestleMania weekend, fans have noticed someone who didn't factor into any of the festivities: Alexa Bliss. PWInsider reports that Bliss was not in Dallas for Mania weekend, leaving the five-time former women's champion on the sideline during the biggest time of the year.
Bliss herself has not exactly taken this lying down, tweeting Monday morning:
Those are the lyrics to a Tevin Cambell song, "Stand Out," from A Goofy Movie, as Bliss is a huge Disney fan.
Bliss was heavily featured on Raw earlier this year, appearing in several vignettes showing her undergoing therapy to slowly unwind her spooky persona and be healthy enough to return to WWE in person. She entered the Elimination Chamber in February for a shot at the Raw Women's Championship but was the last woman eliminated by Bianca Belair. She hasn't been seen on WWE programming since then.
Alexa hasn't been shy this week about her availability, responding Saturday to one fan's question about when she was returning to the ring, "I'm ready when they are…" and later to Liv Morgan's tweet wondering who Seth Rollins' mystery opponent was going to be: Bliss herself.
Considering the state of the women's division and with several top-level women like Bliss, Bayley and Asuka still out of action, it makes you wonder what WWE is thinking. Keeping Bliss on the sidelines when she presumably is healthy and ready to wrestle is just madness.