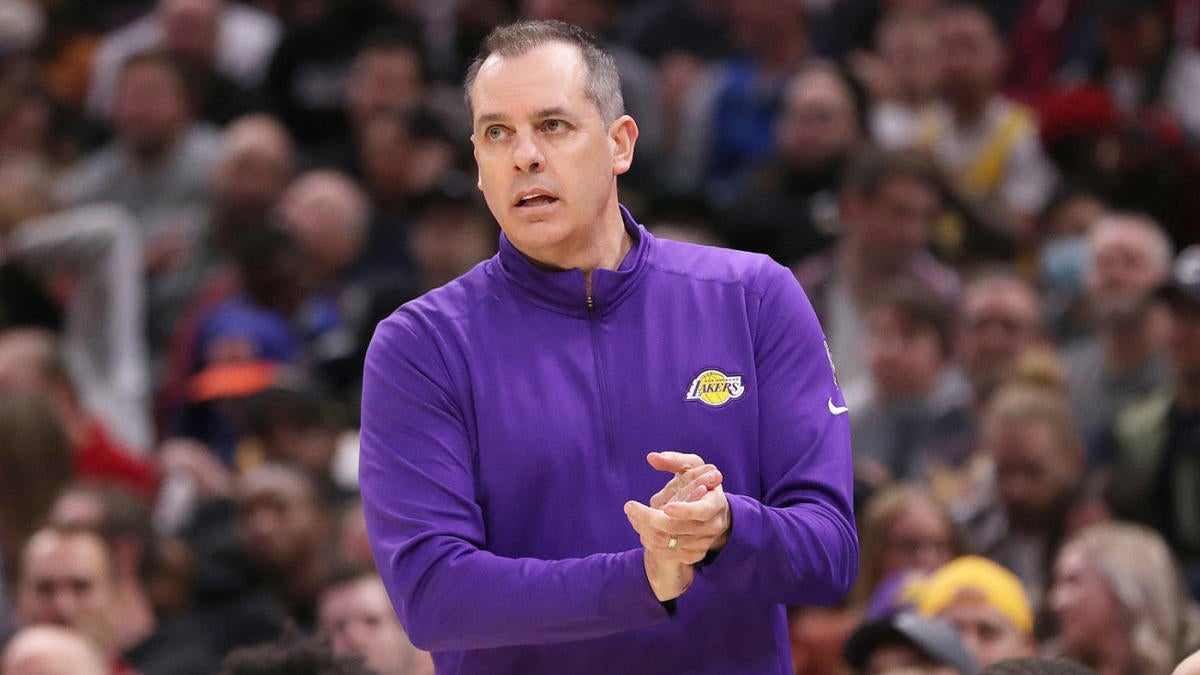 Los Angeles Lakers head coach Frank Vogel is expected to be relieved of his duties after a disastrous 2021-22 campaign, sources told ESPN's Ramona Shelburne.
Rob Pelinka, the vice president of basketball operations and general manager, and special adviser Kurt Rambis are expected to remain in charge in L.A.
The Lakers failed to reach preseason expectations of a championship after they missed out on a playoff berth Tuesday. They have a 31-49 record, good for 11th in the Western Conference.
Los Angeles overhauled its roster in the offseason, sending Kyle Kuzma, Kentavious Caldwell-Pope, Montrezl Harrell, and Isaiah Jackson to the Washington Wizards for Russell Westbrook.
The club added nine players in free agency, including Carmelo Anthony and Dwight Howard, and brought in midseason reinforcements, including Stanley Johnson and D.J. Augustin.
With the influx of additions, Vogel regularly told those around him that he was still "searching" for the right lineup combinations.
The Lakers were also riddled with injuries, as Anthony Davis only played in 40 games. Offseason acquisition Kendrick Nunn hasn't appeared in a single game since suffering a bone bruise in his knee in October.
Vogel coached the Lakers for the past three campaigns, leading the team to the 2020 NBA championship in his first season. Before his tenure in L.A., he served as head coach of the Indiana Pacers and Orlando Magic, leading the former to Eastern Conference finals appearances in 2013 and 2014.