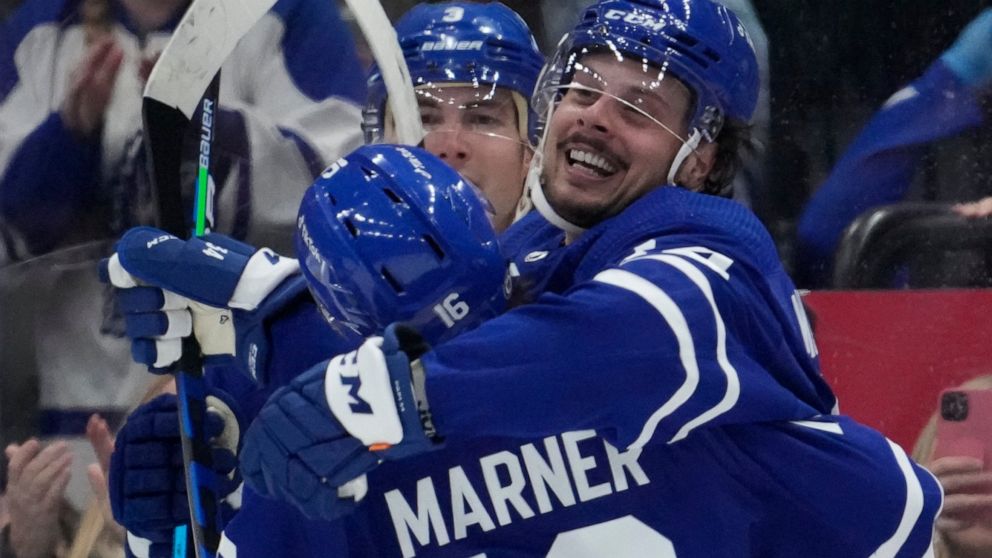 The Toronto Maple Leafs are heading back to the postseason.
The club clinched a playoff berth for the sixth straight year with a 3-2 victory over the Montreal Canadiens at home Saturday night. Toronto is second in the Atlantic Division with a 47-19-6 record.
Auston Matthews scored two goals in the contest, with his initial tally making him the first player since Mario Lemieux in 1996 to score 50 goals in 50 games. John Tavares also added one marker.
The fans at Scotiabank Arena broke out into "MVP" chants for Matthews midway through the game. The 24-year-old is up to 58 goals and 41 assists in 67 contests.
"You just get kind of get chills, chills in your bones," Matthews said of hearing the crowd, according to The Leafs Nation's David Alter.
The Maple Leafs became the fifth team in the NHL to clinch a playoff spot, joining the Florida Panthers, Colorado Avalanche, Carolina Hurricanes, and New York Rangers.
Toronto hasn't won a postseason series since 2004. The team has played in the playoffs six times since.