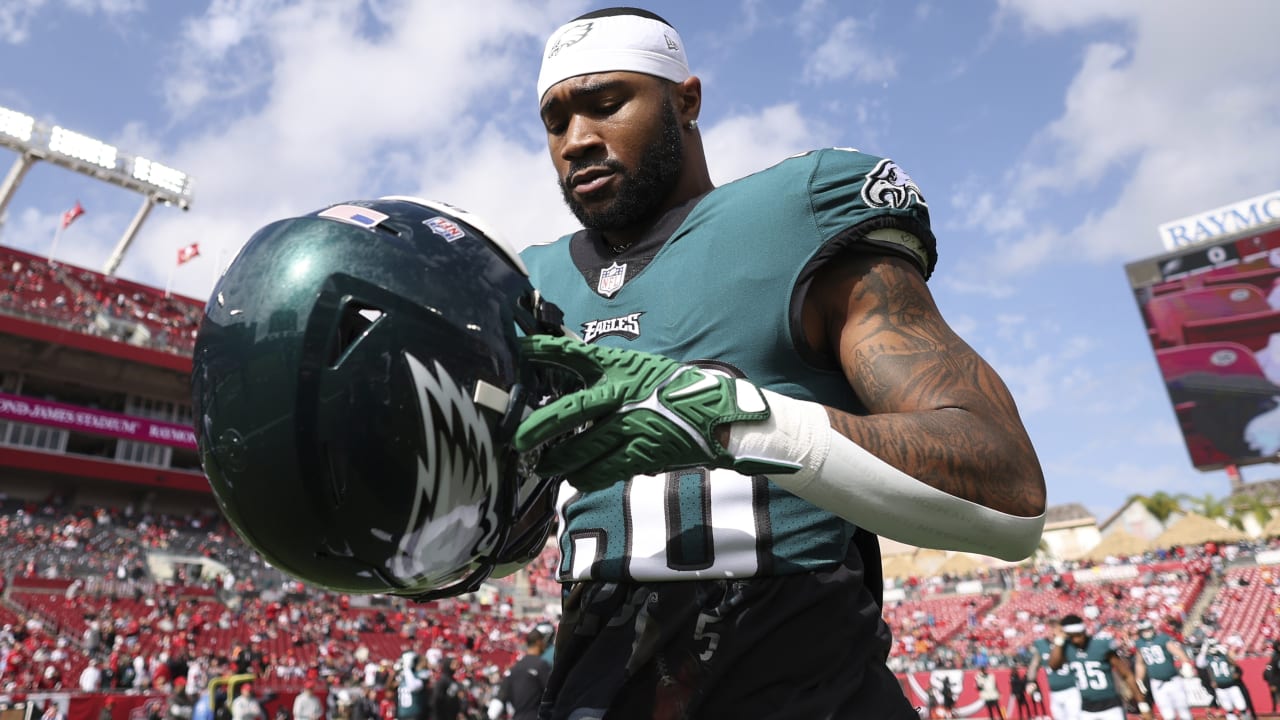 Philadelphia Eagles running back Miles Sanders isn't taking the 2022 season for granted as he enters the final year of his rookie contract.
"I've still got a lot to prove," Sanders said, according to Aaron Wilson of the Pro Football Network. "A lot of people don't respect all the work I've done, and I've still got a lot to prove. I'm taking it real personal this year."
Sanders received fewer than 190 touches for the first time in his career last season due to a combination of injuries and the Eagles' reluctance to commit to the run game during the first half of the campaign.
He finished last season with 754 rushing yards on 5.5 yards per carry but had zero touchdowns. Sanders also added 26 receptions for 158 receiving yards.
The former second-round tailback has rushed for 2,439 yards and nine touchdowns while averaging 5.1 yards per carry through his first three seasons.
The Eagles relied on a platoon of tailbacks in Sanders' absence that included Kenneth Gainwell and Boston Scott, as well as the rushing ability of quarterback Jalen Hurts, to spark their ground attack. The group's combined efforts helped Philadelphia produce a league-high 159.7 rushing yards per game last season.
After ankle and hand injuries cost him five games last season, Sanders said he's "good to go" and is excited about his fourth year with an Eagles team that hopes to contend in 2022.
"Just can't wait to get back together with the guys and get the chemistry going and start the season off right."