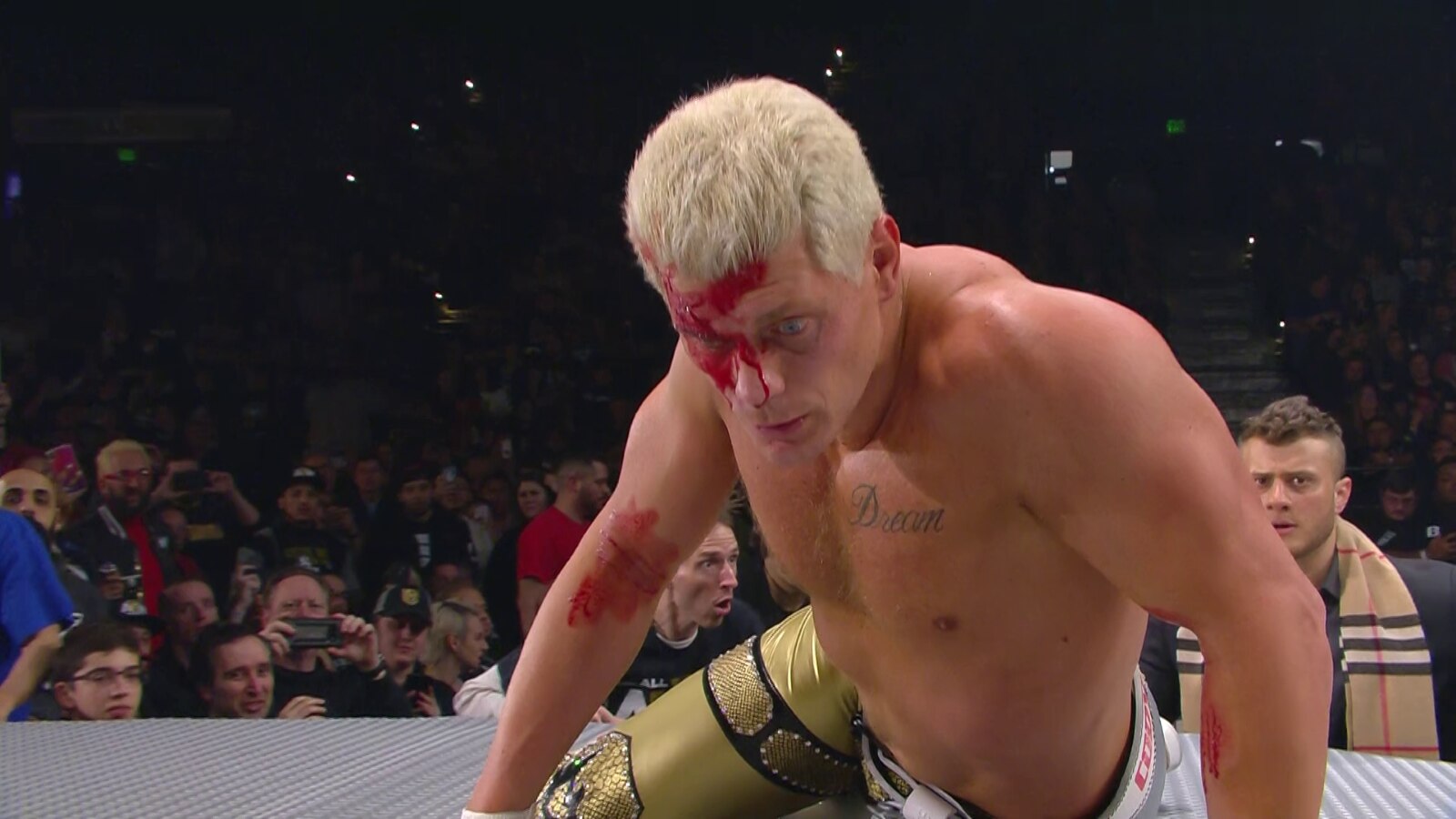 Cody Rhodes has admitted that his decision to not challenge for the AEW World Championship after losing to Chris Jericho at Full Gear 2019 was a mistake.
Speaking with Ryan Satin for Fox Sports' Out of Character show, the current WWE Raw star reflected on balancing wrestling with behind-the-scenes duties during his time as an Executive Vice President in All Elite Wrestling. Rhodes stated that while he felt he did well in the role and was "very active", particularly with his involvement in the promotion's community outreach program, decisions like the one to remove himself from World Title contention weren't correct (h/t Figure Four Online/The Wrestling Observer):
"But maybe it would have been better served for me at age 45 than it did at age, you know, 33, or whatever it was. I am just now entering the prime of my career. So to make political decisions, like boxing myself out of winning a World Championship, those decisions, in hindsight, were not the correct decisions and what I should have been doing."
Rhodes emerged as the most obvious number one contender for Jericho's new AEW World Championship prior to Full Gear (9 November 2019). The build to that event saw Cody claim that if he was defeated by Jericho, he would never challenge for the company's top prize again, stating that he did not want to receive the same criticism as his father, Dusty, for being on top of a promotion while maintaining an office role.
Jericho ended up defeating Rhodes when Cody's ally at the time, MJF, threw in the towel on his behalf. 'The American Nightmare' did not go back on the stipulation prior to leaving AEW this February.
Continuing, Rhodes stated that he feels he is the best wrestler in the world, but lacked the maturity required to balance this with the EVP role:
"I'm the best wrestler in the world, Ryan. I can tell you that without it sounding braggadocious. And it's simply because this is all I do. I train to do it. I live and breathe it, I have a school here with four rings. I treat this like an athlete in the NFL would treat a game and their team. But with that in mind, I needed to go and be that. And I wanted to be both and it was just too difficult, and that's where I did not have the maturity to balance it. It wasn't a matter of being one of the boys versus not — because I'm no longer just one of the boys. I love it and wish I could be one, but I've been in this position before. I've been on the other side. I've been in these production meetings and things of that nature. And I've been part of the technical production. But I just think it would have served me better a little later in my life when I could look at a show and say I don't want to be in the top spot."
Rhodes returned to WWE for the first time in six years at WrestleMania 38, defeating Seth Rollins in his comeback match. The duo will rematch at WrestleMania Backlash on Sunday 8 May.