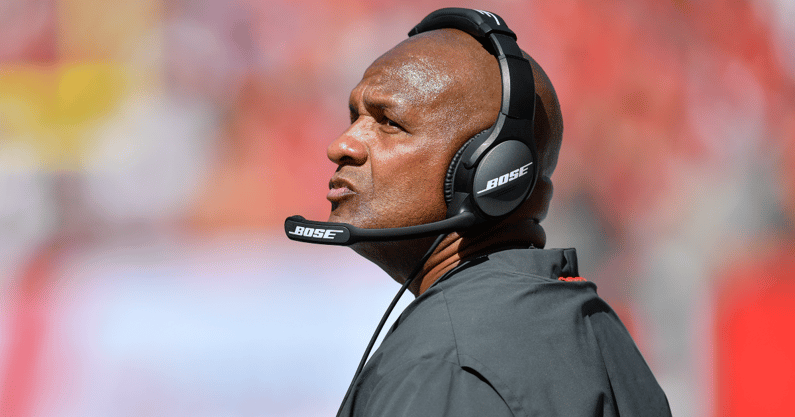 The NFL is investigating former Cleveland Browns head coach Hue Jackson's recanted accusation that the club incentivized tanking while he was leading the team, a league spokesperson told Nate Ulrich of the Akron Beacon Journal.
"We can confirm the NFL engaged former SEC chair Mary Jo White in February to look into allegations made by Hue Jackson against the Cleveland Browns," the spokesperson said in a statement. "The review is ongoing and is expected to conclude soon."
The Browns told Ulrich they expect the probe will prove the claim to be false.
"Even though Hue recanted his allegations a short time after they were made, it was important to us and to the integrity of the game to have an independent review of the allegations," Browns senior vice president of communications Peter John-Baptiste said. "We welcomed an investigation and we are confident the results will show, as we've previously stated, that these allegations are categorically false."
Jackson tweeted in February that Browns owner Jimmy Haslam offered him "a good number" to lose games, though the team labeled the claim "completely fabricated." Jackson's accusation came shortly after former Miami Dolphins coach Brian Flores filed a discrimination lawsuit, which included an allegation that Dolphins owner Stephen Ross offered him $100,000 per loss in 2019.
The former Browns head coach later walked back his accusation, noting he "was never offered money like Brian (Flores) had mentioned." He added that the two situations were "totally different" yet had "some similarities."
Jackson posted a 3-36-1 record with the Browns from 2016-2018. He was fired midway through his third year with the team.