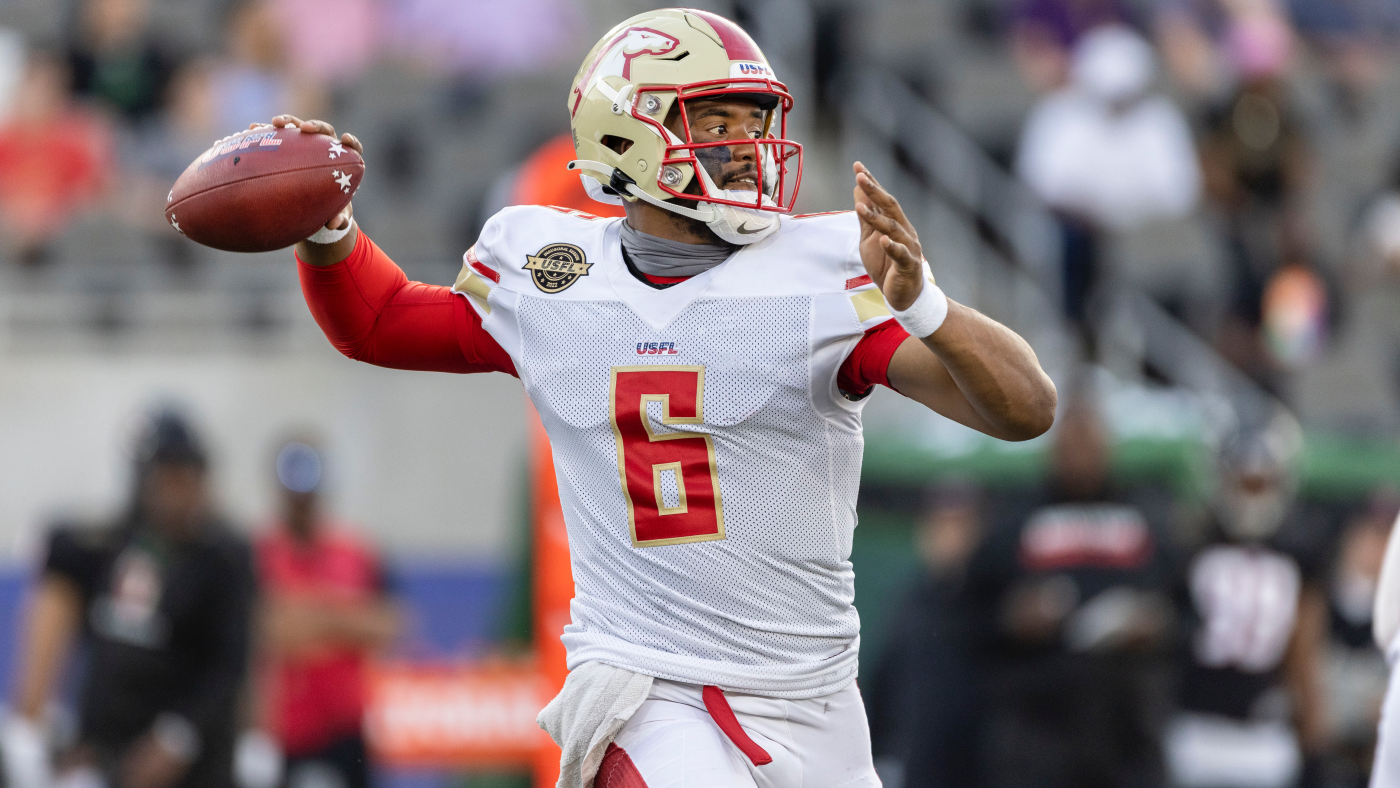 After an exciting opening week, the USFL's second weekend of games has not been devoid of big plays, close games and exciting moments. Saturday night provided arguably the USFL's best game to date, as the Birmingham Stallions improved to 2-0 after posting a 33-28 win over the Houston Gamblers, who fell to 1-1. 
For a second time in as many weeks, Stallions quarterback J'Mar Smith led Birmingham to three consecutive second half drives that ended with touchdowns. The reigning USFL Offensive Player of the Week, Smith went 19-of-29 for 214 yards on Saturday. His 34-yard, third quarter touchdown pass to Osirus Mitchell gave the Stallions a 19-18 lead. His 64-yard strike to Marlon Williams stretched Birmingham's lead to 33-21 with just over 13 minutes left.
Houston, who took an 18-13 halftime lead on the strength of Will Likely's 63-yard pick-six, made it a one-possession game when Clayton Thorson connected with Tyler Simmons for a 44-yard touchdown with 12:24 left. The Gamblers comeback bid came up short, however, when Lorenzo Burns recorded his second pick of Thorson with 1:13 left.