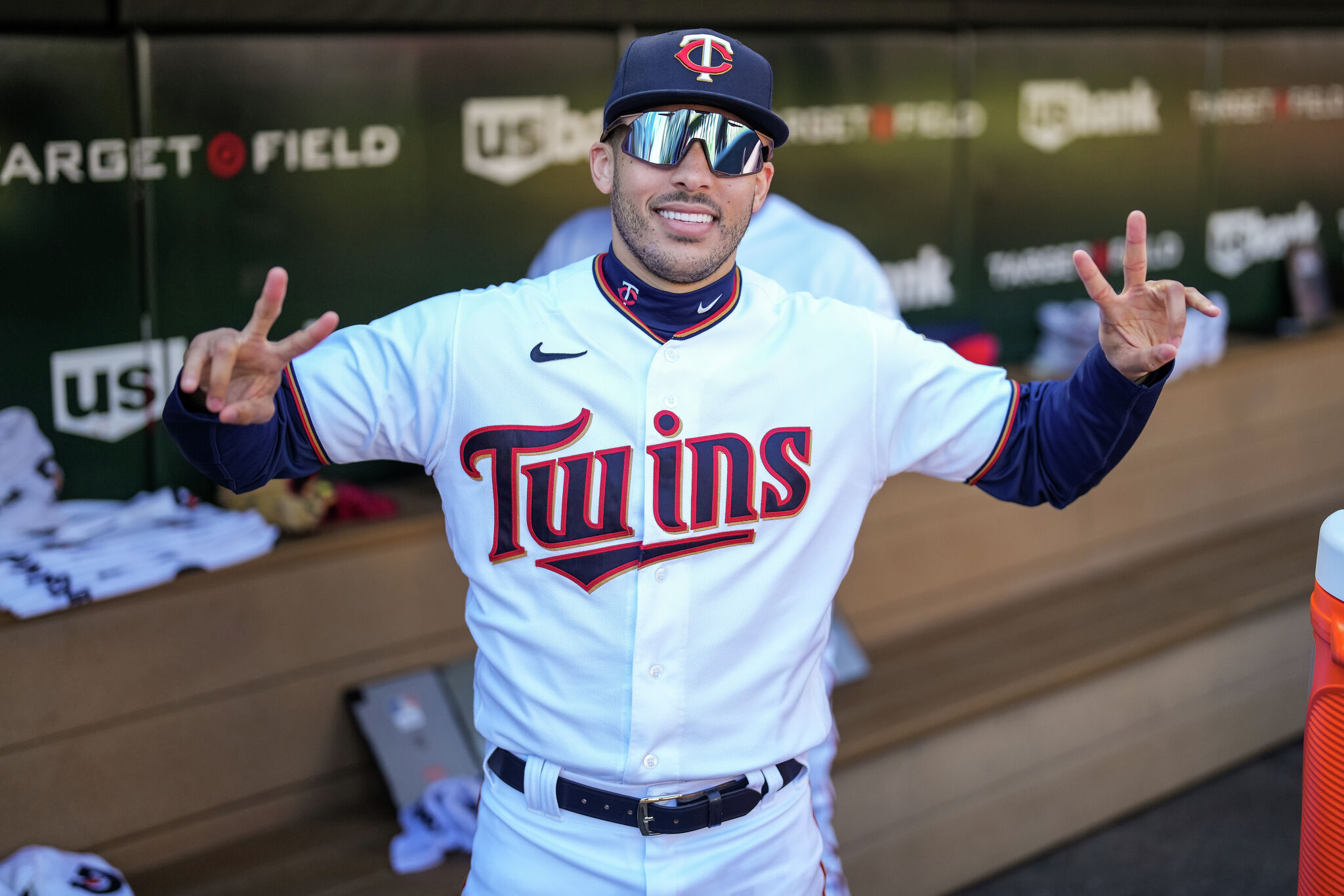 Although he's off to a slow start in his first season with the Minnesota Twins, shortstop Carlos Correa already feels at home with his new club and is open to remaining with the franchise long term.
"I told 'em, Hey guys, I know I have the opt-outs in the contract. But I really like it here," Correa told The Athletic's Ken Rosenthal. "I love the people here. I love the way I'm treated here. If you guys see the value I bring to this organization and what I do for other people around me and the game that I bring, I would love to have a long-term relationship here if that's what you guys would like."
He added: "My wife feels right at home in Minnesota. My son is growing up. We feel right at home already and it's only been two or three weeks of the season. That's where I'm at mentally."
The 27-year-old shocked the baseball world when he inked a three-year, $105.3-million deal this offseason to join the Twins. Correa can opt out of the contract following the campaign and test free agency again.
Twins president of baseball operations Derek Falvey wants Correa to remain with the franchise for the long haul and expects to stay in contact with the two-time All-Star and his agent Scott Boras.
"It was our hope then that he'd want to be here for the long term and nothing about that sentiment has changed," Falvey said.
"Now out of respect for Carlos and for our team's focus on the field, we don't comment publicly on contracts in-season, but I certainly expect we'll maintain open lines of communication with both Carlos and Scott."
Correa has registered a .577 OPS with one home run, three RBIs, and six runs scored in 14 games this season. Despite the uneven start, Correa isn't too concerned.
"The last couple of days, I've been feeling better. But this is my eighth year in the league. April is always a tough month for me," Correa said. "That's why you see me so calm. You'll never see me slamming a helmet or anything like that, showing frustration. April is just one month. And then we've got five more months of the season."