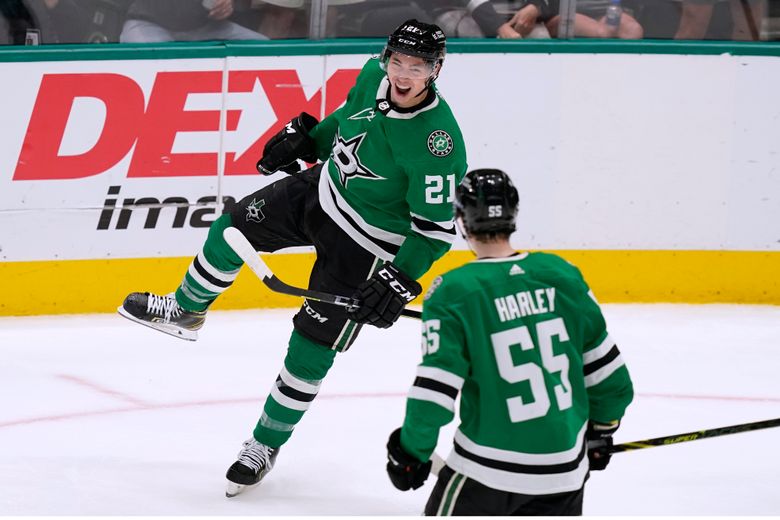 It came down to the wire, but the Dallas Stars claimed the final spot in the playoffs, while the Vegas Golden Knights were eliminated from postseason contention on a wild Wednesday night.
The Stars needed just one point to clinch their spot, and it looked like it would be smooth sailing for Dallas after the team built an early 3-0 lead against the Arizona Coyotes. However, the desert dwellers clawed back to force overtime, and Coyotes forward Travis Boyd sealed the comeback in the extra frame.
At the same time, the Golden Knights, who needed to win against the Chicago Blackhawks in any fashion and for the Stars to lose in regulation, fell 4-3 in the shootout.
Vegas will miss the postseason for the first time in franchise history, while the Stars have re-entered the fray after failing to qualify last season. Dallas made it to the Stanley Cup Final in 2019-20 but ultimately fell to the Tampa Bay Lightning in six games.
The Stars currently hold the first wild-card spot in the Western Conference while boasting a record of 45-30-6. Dallas has one more point than the Predators, who reside in the second spot, but Nashville has played one fewer game.
Grizzled veteran Joe Pavelski has led the way for the Stars all season long, and he has 81 points with one game remaining on their regular-season schedule. Youngster Jason Robertson has also proven to be a force with 40 goals under his belt.
The Golden Knights made the Stanley Cup Final in their inaugural 2017-18 season, but they've yet to advance that far again. Despite making a splash by winning the Jack Eichel sweepstakes, a litany of injuries hampered Vegas' playoff hopes.
Dallas will complete its regular season against the Anaheim Ducks, while Vegas will cap things off with a battle against the St. Louis Blues on Friday.