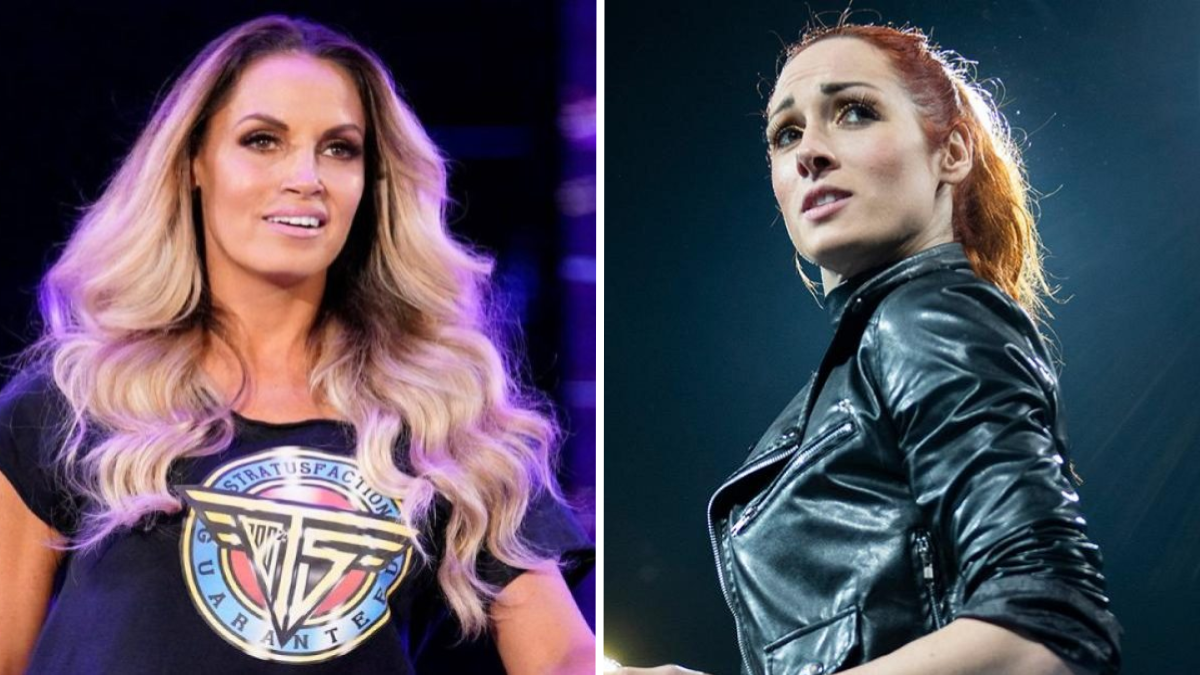 Having dispatched of WWE Hall of Famer Lita earlier this year, Becky Lynch could well soon have another Hall of Famer in her sights.
Speaking on the Featured Cut of the Day show (via Wrestling Inc.), Lynch says she is "ready to go" if Trish Stratus wants to tangle with Big Time Becks.
"If Trish Stratus wants to go, I am ready to go, but I think she should know that I destroyed her bestie. Her bestie, who I loved, who was my hero, who was my idol. I wasn't a Trish Stratus fan, so just imagine what I will do to her."
Of course, this all nicely ties in with Lynch and Stratus getting physical at a couple of live events last month.
For those who missed it, Trish serve was the special guest host for two WWE house shows in Kitchener and Toronto. At the first of those events, unsuccessfully took a swing at Stratus. As such, the following night saw the Canadian slap the taste out of Becks' mouth following Lynch's match with Rhea Ripley.
During that same weekend, Becky also claimed that she was held up in Canadian immigration for two hours, at midnight, with her young daughter in tow… all because of Trish Stratus.
Whether we eventually get a Lynch vs. Stratus match down the line remains to be seen, but plenty of seeds have certainly been sown for just such a contest.