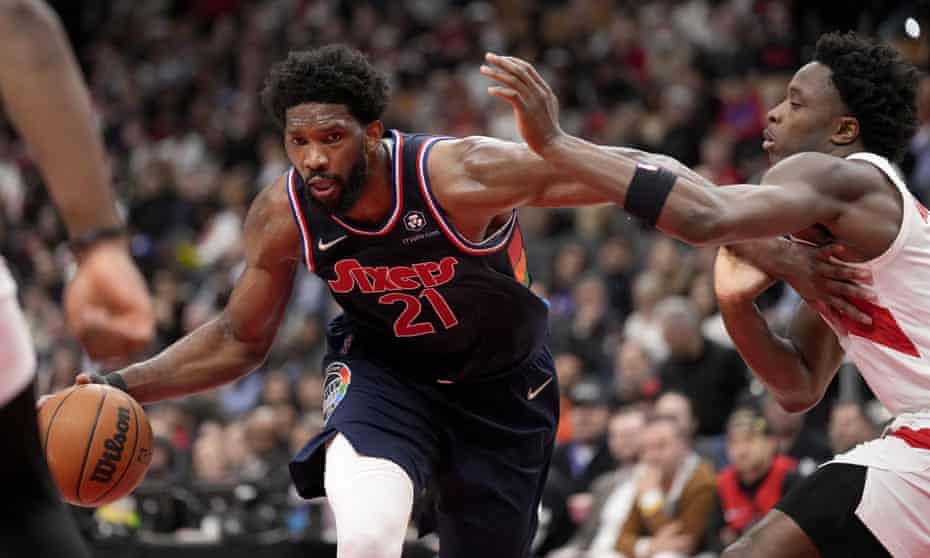 The Philadelphia 76ers avoided a historic collapse, defeating the Toronto Raptors 132-97 in Game 6 to book their spot in the Eastern Conference semifinals.
Philadelphia, who once held a 3-0 series lead, got 33 points, 10 boards, three blocks, and two steals from Joel Embiid as all five starters registered double digits in scoring.
Forwards Chris Boucher and Pascal Siakam led Toronto with 25 and 24 points, respectively.
The 76ers will now take on the top-seeded Miami Heat in the second round, beginning Monday at FTX Arena in South Beach.
Philadelphia broke open a tight game with a dominant third-quarter performance, outscoring Toronto 37-17 in the frame. The 76ers shot 57.9% from the floor – including 60% from deep – during the third quarter, while the Raptors made just 2-of-11 attempts from deep and 26.3% of their field goals overall.
Philadelphia did a great job sharing the rock, racking up 32 assists on 47 made field goals. All-Star guard James Harden had his best performance of this year's playoffs, posting 22 points and 15 dimes.
The 76ers only coughed up the ball 11 times, negating Toronto's lethal transition game. Doc Rivers' squad outscored the Raptors 21-5 in fast-break points.
No NBA team has overcome an 0-3 deficit in a playoff series. Toronto was looking to become the fourth team in league history to force a seventh game after dropping the first three contests.
The Portland Trail Blazers last accomplished the feat in 2003 against the Dallas Mavericks but fell 107-95 in Game 7.