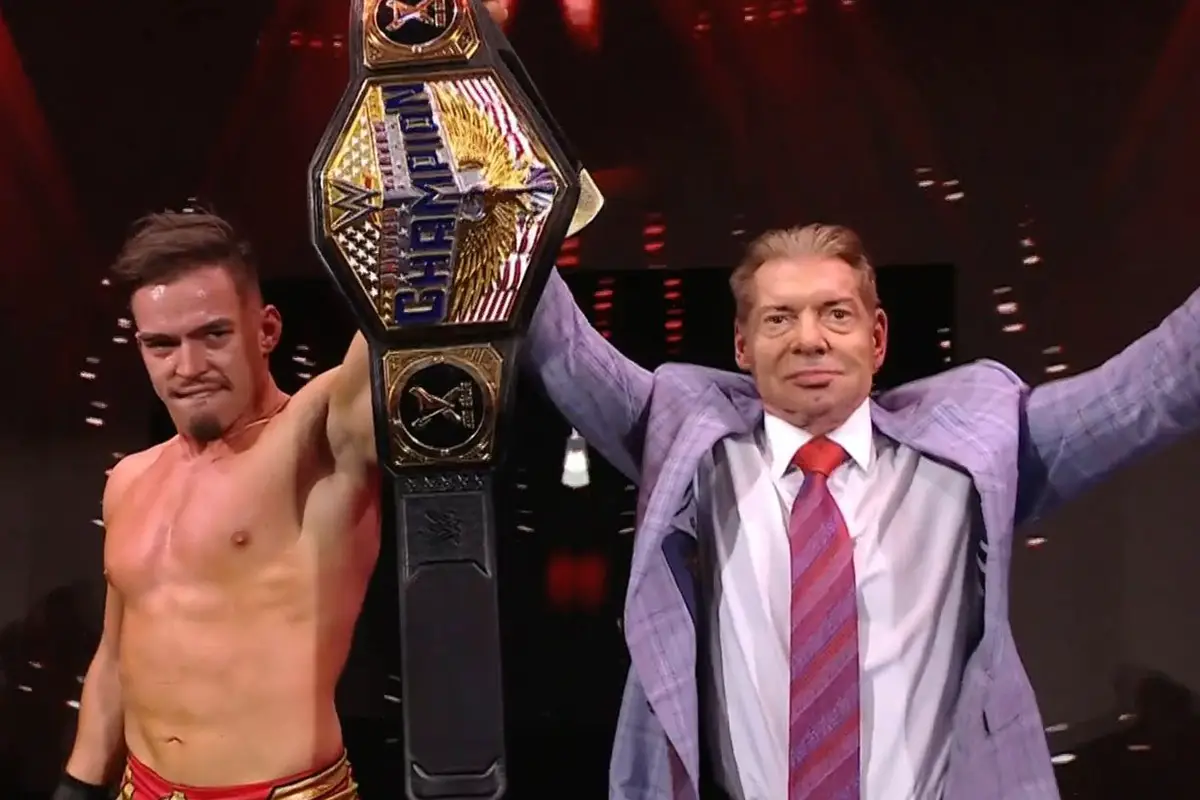 Get ready for what sounds like a major push for Theory in WWE.
Per WrestleVotes, big things are expected in the United States Champion's future, with Vince McMahon reportedly seeing the 24-year-old as "a young John Cena." Now, the WWE Chairman and CEO plans to "give the kid everything he needs to be successful."
Theory scored the biggest win of his growing WWE career on last Monday's episode of Raw, defeating Finn Balor to capture the United States Title – his first since signing with the promotion in 2019. The victory was accompanied by a post-match celebration, with several undercard heels hoisting Theory onto their shoulders before Vince himself joined his young charge on the ramp, posing for a selfie.
McMahon and Theory had been aligned in the building to WrestleMania 38. The storyline had Vince attempting to take Theory under his wing, coaching him for future success, and culminated at 'Mania itself. There, Theory's singles loss to announcer Pat McAfee was used to segue into Vince's win over the former NFL punter.
A figure of controversy for his lengthy headlining run (and the wrestlers sacrificed in order to maintain it), Cena is one of the strongest pushed wrestlers in WWE history. This should, on paper, bode well for Theory.