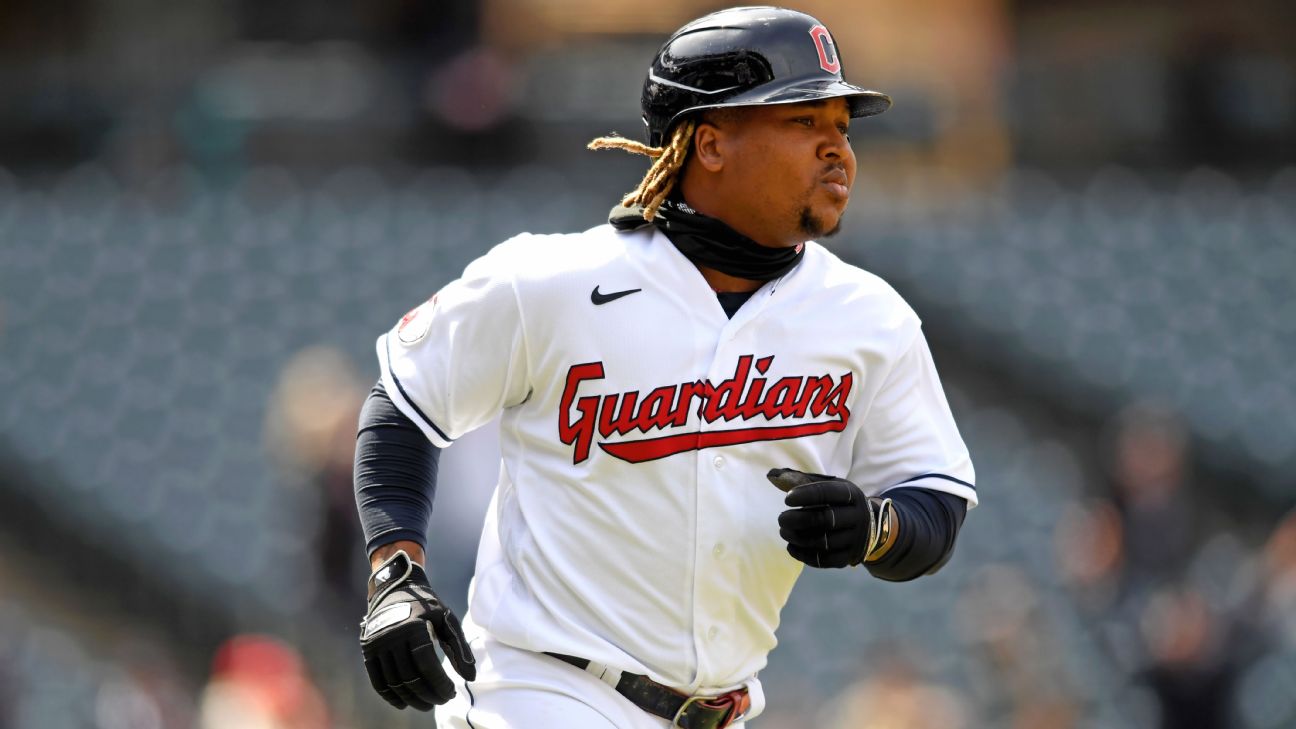 Rafa Nieves, the agent of Guardians third baseman Jose Ramirez, said his client signed an extension with Cleveland because he didn't care about making more money elsewhere.
"(Cleveland's front office) told him that they can't afford what he's worth, and he told them that he didn't care," Nieves said, according to Alden Gonzalez of ESPN. "He wanted to stay there, and they made it work.
"He knows that he left money on the table, but he says, '$150 million or $200 million, my life is gonna be the same. I'm happier with $150 million in Cleveland than $200 million somewhere else.'"
Ramirez signed a five-year, $124-million contract in early April that guarantees the three-time AL MVP finalist $150 million.
Nieves said the Guardians made offers well below market value leading up to the new deal, but Ramirez saw them as a reason to stay.
"I tried to talk him out of it," Nieves added. "Everyone tried to talk him out of it."
The three-time All-Star would've been eligible to test free agency after the 2023 campaign, and the San Diego Padres and Toronto Blue Jays were reportedly interested in acquiring him prior to his extension.
Ramirez is once again looking like an MVP candidate, slashing .318/.419/.659 with seven homers and an MLB-high 29 RBIs over 24 games in 2022.