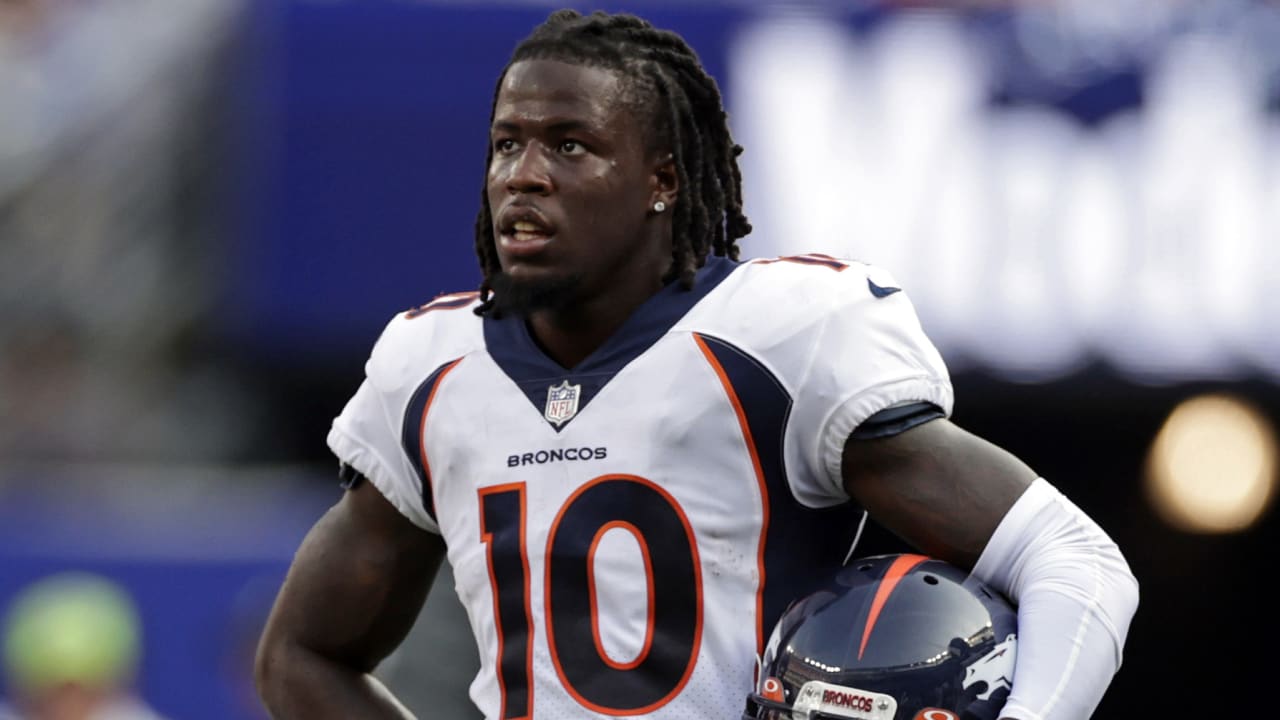 Denver Broncos wide receiver Jerry Jeudy was arrested in Colorado on Thursday, the Arapahoe County Sheriff announced in a statement.
Jeudy was charged with second-degree criminal tampering with a domestic violence enhancer, which is a misdemeanor charge.
The 23-year-old was released on bond Friday after spending the night in jail, according to Adam Schefter of ESPN.
Sheriff Tyler Brown said in a press conference Thursday that a woman, who has a child with Jeudy, called police in the morning saying Jeudy had some "property" of hers that she could no longer access, according to CB Cotton of Denver7 News.
"There was no physical contact between Mr. Jeudy and the female party. It solely involved property," Brown said, according to Michael Spencer of CBS.
The victim in Jeudy's case also addressed the situation Friday.
"I did want to dismiss the case. I just wanted (the police) to monitor the situation," the woman said, according to Troy Renck of Denver7. "(Jeudy) was not a threat. I didn't feel threatened."
In Colorado, second-degree criminal tampering is defined as tampering "with property of another with intent to cause injury, inconvenience, or annoyance to that person or to another or if he knowingly makes an unauthorized connection with property of a utility," according to Andrew Mason of DNVR Sports.
"When it comes to the severity of the charge, this is a very low-level misdemeanor," Brown said, according to Spencer. "But we take all cases of domestic violence very seriously. It's important to make sure that (the) victim's voices are heard … and that's what we're doing right now."
The Broncos released a statement following the wideout's arrest. "We are aware of the matter involving Jerry Jeudy and are in the process of gathering more information."
Jeudy, the 15th overall pick in 2020, is entering his third season with Denver.