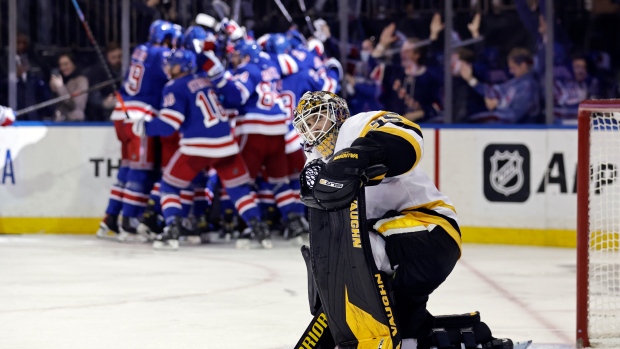 The New York Rangers are off to the second round of the Stanley Cup Playoffs after defeating the Pittsburgh Penguins 4-3 in overtime in Sunday's Game 7. Artemi Panarin came up clutch with the game-winner.
The Rangers simply never quit.
They went down 3-1 in the series but came back in Game 5, 6, and 7 to advance. They're the first team in Stanley Cup Playoff history to record three straight comeback wins in elimination games within the same series. They trailed 2-1 and 3-2 in Game 7 before Mika Zibanejad scored with less than six minutes left in regulation to force OT.
New York was outshot 45-30 in the contest, but Vezina Trophy favorite Igor Shesterkin was sensational between the pipes, tying Ed Giacomin's franchise record for 42 saves in a Game 7.
The Rangers now own an all-time record of 8-1 in Game 7s at Madison Square Garden.
New York will take on the Carolina Hurricanes in Round 2. The two sides squared off in the qualifying round of the 2020 postseason, which the Canes swept 3-0.