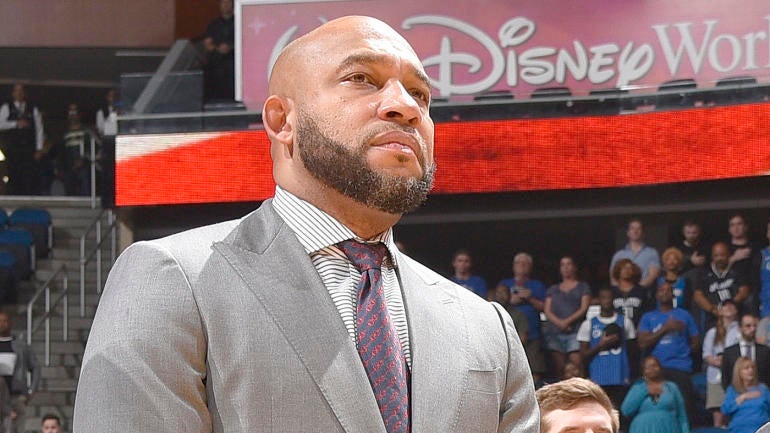 The Los Angeles Lakers hired Milwaukee Bucks assistant Darvin Ham as their head coach Friday, sources told ESPN's Adrian Wojnarowski.
Ham beat out former Portland Trail Blazers bench boss Terry Stotts and Golden State Warriors assistant Kenny Atkinson to earn his first head coaching job. The deal is for four seasons, Wojnarowski reports.
The former NBA veteran gave the Lakers a favorable impression due to his championship experience and history of coaching several stars, Wojnarowski reports. The 48-year-old coached the likes of Giannis Antetokounmpo and Kobe Bryant.
One of Ham's biggest instructions from the Lakers is assimilating former MVP Russell Westbrook into the team's game plan to complement LeBron James and Anthony Davis, according to Wojnarowski.
Ham was an assistant coach with the Lakers from 2011 to 2013. He later joined Mike Budenholzer's staff as an assistant twice – first with the Atlanta Hawks and then with the Bucks. Ham won a championship with Milwaukee last season.
James expressed excitement over the move on Twitter:
The Lakers interviewed Ham on Thursday and offered him the job Friday.