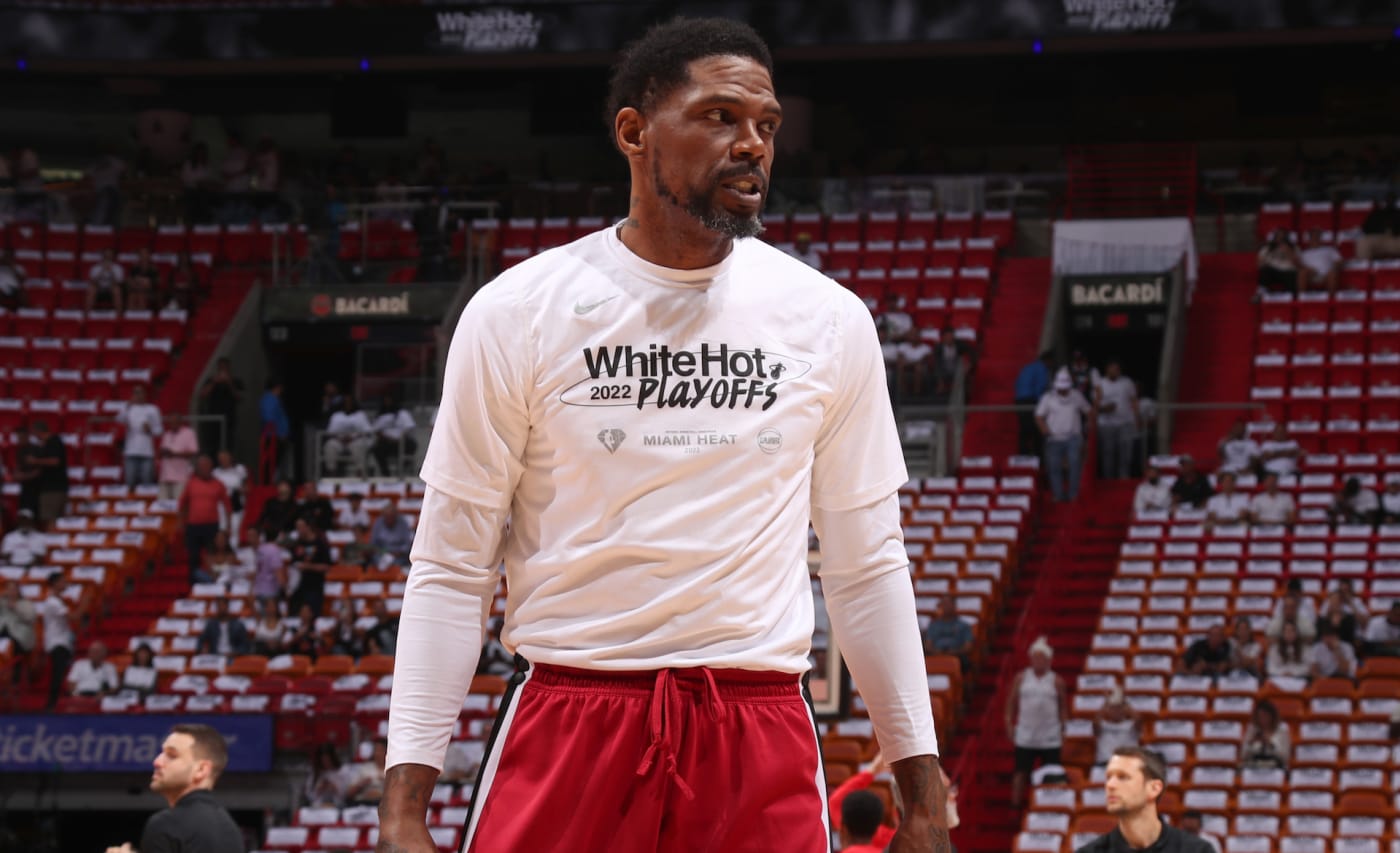 Miami Heat veteran Udonis Haslem believes Draymond Green crossed a line recently when he predicted the Golden State Warriors would face the Boston Celtics in the Finals.
"Draymond broke the code," Haslem told Yahoo Sports' Chris Haynes following the Heat's 111-103 Game 6 victory Friday. "You ain't supposed to say some shit like that. That's disrespectful. He knows better than that."
Green's remarks came during Thursday's "Inside the NBA" broadcast. The former Defensive Player of the Year didn't initially provide a team when asked who he'd like to square off against in the championship series. However, Green budged when co-host Shaquille O'Neal pressed him for a concrete answer.
"He let Shaq peer-pressure him into saying some shit he ain't got no business saying," Haslem said. "I didn't sleep much after he said that. That was some bullshit."
The Heat prevailed on the road in the thrilling Game 6 showdown behind Jimmy Butler's massive 47-point effort. Before leaving the court, Haslem told the ESPN broadcast crew to tell Green "thank you for the inspiration."
Miami can set up a Finals date against Golden State with a victory at home Sunday. Boston has won the past two meetings in South Beach.