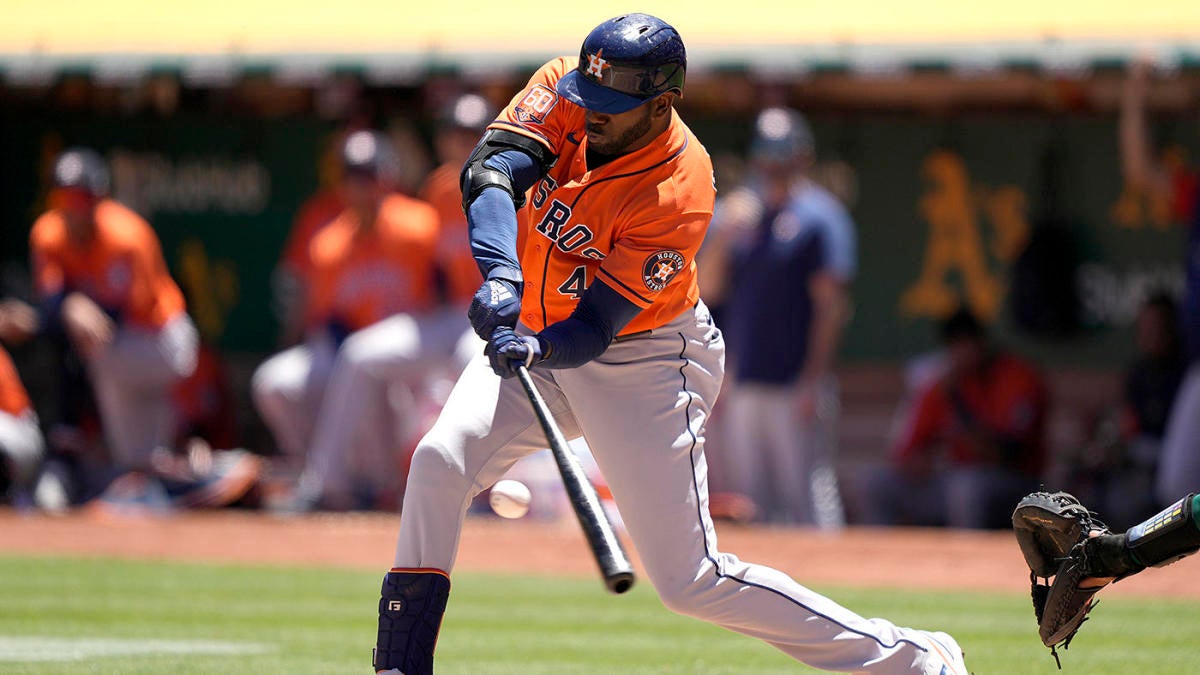 The Houston Astros and star slugger Yordan Alvarez reached an agreement on a six-year extension worth $115 million, sources told ESPN's Jeff Passan.
Alvarez's new deal, which keeps him under contract through the 2028 season, covers all three years of arbitration and his first three years of free agency thereafter.
Overall, the 24-year-old nets an annual average of over $19 million per season. Alvarez will make $26 million per year over the three free-agent years, according to Passan.
The total value of the extension is the most ever given to a player who primarily serves as a designated hitter and is second only to Jose Altuve's $151-million deal among the biggest in Astros history.
Alvarez has been a force for Houston since he was first promoted back to the big leagues in 2019. In just 87 games as a rookie, he recorded 27 home runs while posting a slash line of .313/.412/.655 and a wRC+ of 176.
Injuries forced Alvarez to miss most of the pandemic-shortened 2020 campaign. He returned to form with 33 home runs and 104 RBIs last season, playing a key role in Houston's latest trip to the World Series.
He's off to an even better start this year, posting 14 home runs in 45 games, a strikeout rate that's down nearly 8% from last year, and a 172 wRC+ that ranks in the top 10 of all qualified major-league hitters.
Alvarez and the rest of Houston's stacked core have led the club to a 33-18 start and a 6 ½-game lead atop the AL West.