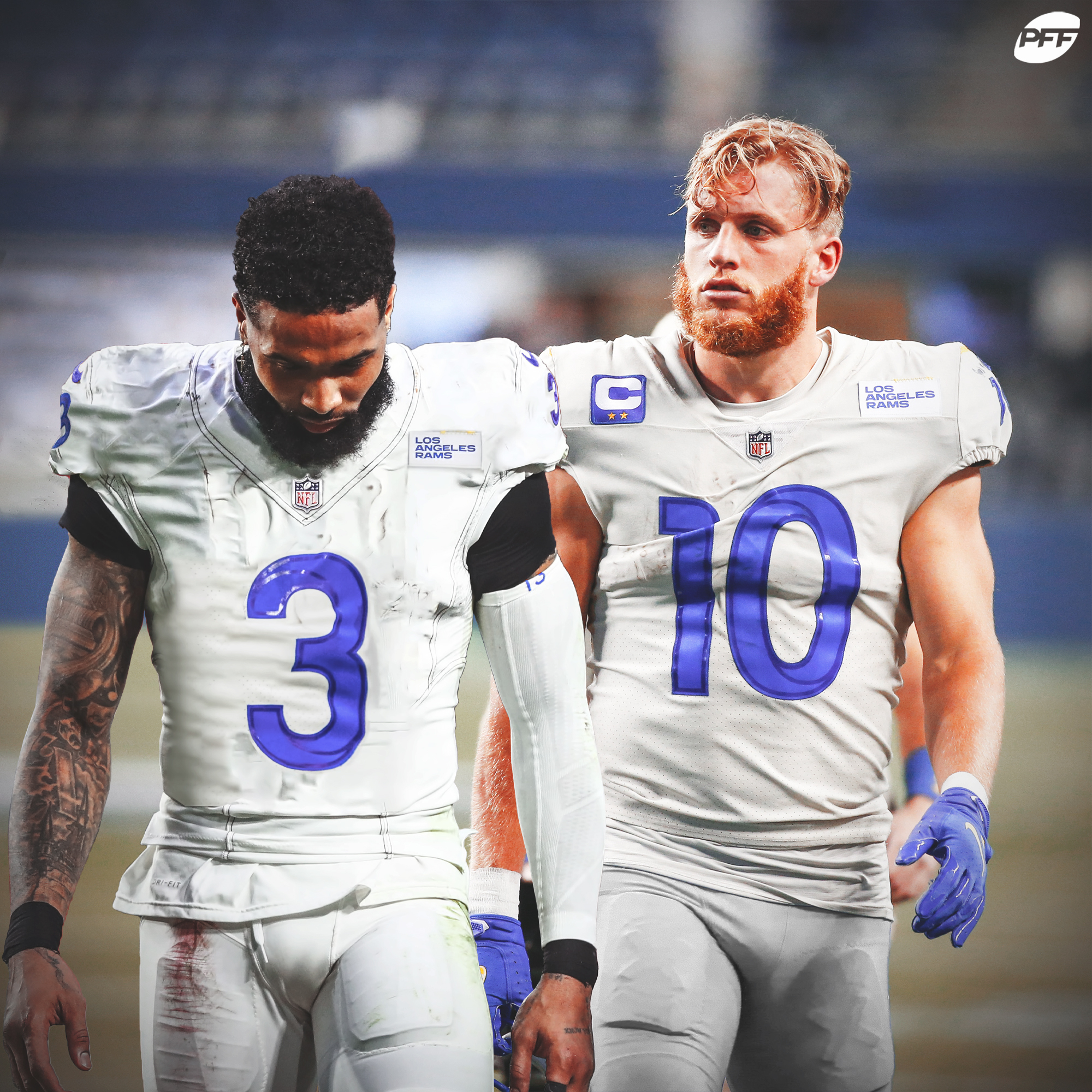 Count Cooper Kupp among those hoping Odell Beckham Jr. finds his way back to the Los Angeles Rams.
"I would absolutely love nothing more than just to be able to have him come back and be a part of what we're building here," Kupp said Friday on "First Take."
Beckham is among the notable free agents still on the market. The wideout played a pivotal role in the Rams' playoff push and appeared poised to receive significant interest in free agency before tearing his ACL in the Super Bowl.
"What he was able to do coming into this offense, learning it and then being able to go and execute the way he did was absolutely incredible," Kupp added.
The Rams and Beckham reportedly have interest in reuniting, though he is apparently open to returning to the Cleveland Browns, who released him midseason last year.
L.A. bolstered its wide receiver corps this offseason, signing Pro Bowler Allen Robinson in free agency. The club also traded longtime wideout Robert Woods to the Tennessee Titans.