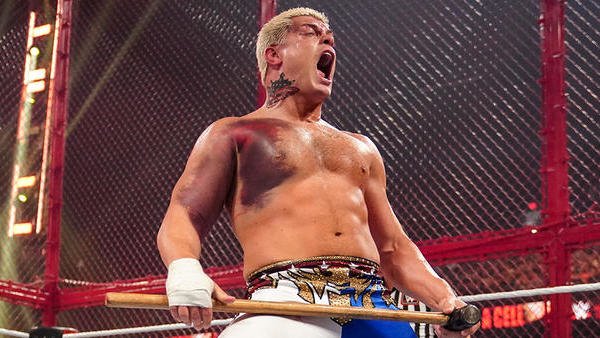 Cody Rhodes will undergo surgery on his torn pectoral muscle on Thursday, having wrestled through the injury at WWE Hell In A Cell 2022 last night.
This latest update on Rhodes' status comes from Fightful Select. Following on from his defeat of Seth Rollins at HIAC, the 36-year-old was scheduled for tonight's episode of Raw in Green Bay, Wisconsin at the time of writing.
News that Cody was carrying an injury heading into WWE's latest premium live event broke prior to Hell In A Cell. Cody worked regardless, reportedly insisting on doing the match with Rollins, with the duo structuring the majority of the bout around it.
Rhodes' reveal of the gigantic bruise covering his torso's right-hand side drew gasps from the HIAC live crowd. For as well-received as the work was, Rhodes and WWE have both come in for criticism regarding the bout being allowed to go ahead, despite Cody's determination to do it.
Cody cut an impassioned promo after Hell In A Cell had gone off the air, stating that he would probably talk about his injury on tonight's Raw. This will likely be the case now.