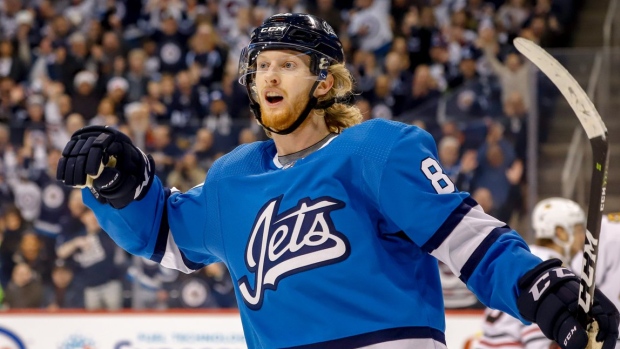 Winnipeg Jets star Kyle Connor won the 2022 Lady Byng Memorial Trophy on Monday night, beating out fellow finalists Jaccob Slavin of the Carolina Hurricanes and Jared Spurgeon of the Minnesota Wild.
The award is given annually to the "player adjudged to have exhibited the best type of sportsmanship and gentlemanly conduct combined with a high standard of playing ability." It's voted on by the Professional Hockey Writers Association.
Connor had a career season with 47 goals and 93 points. He ranked fourth among all forwards in average ice time (21:47) but only logged four minutes in penalties all season.
The 25-year-old was named on 181 of the 195 ballots cast and earned 122 first-place votes.