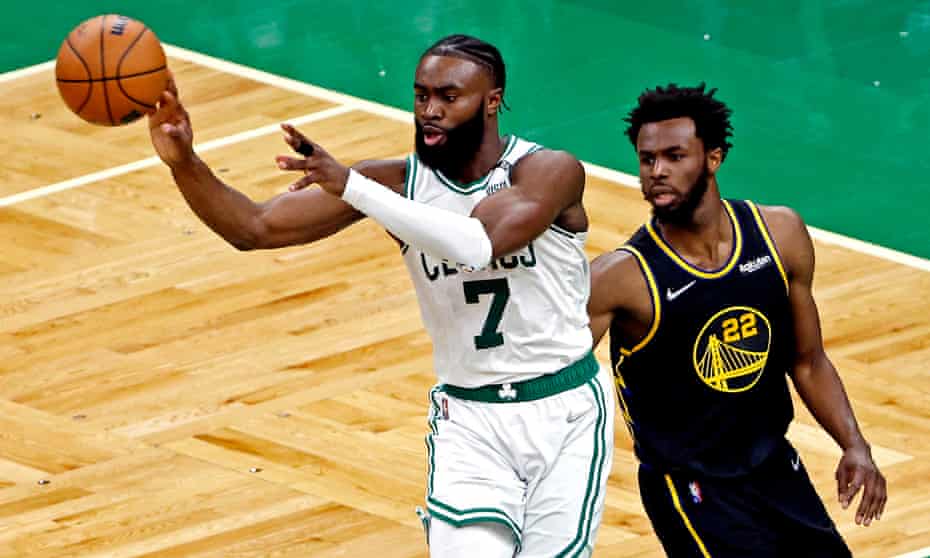 The Boston Celtics used balanced scoring production to pull away in the fourth quarter and defeat the Golden State Warriors 116-100 in Game 3 to take a 2-1 series advantage in the NBA Finals.
In a back-and-forth second half, Golden State used a vintage spurt in the third quarter to briefly take the lead. However, Boston returned the favor with a dominant 23-11 fourth quarter.
Jaylen Brown, Jayson Tatum, and Marcus Smart played a large role offensively, with each contributing at least 24 points, five assists, and three 3-pointers.
Big man Robert Williams was massive defensively, recording 10 rebounds, four blocks, and three steals.
On the other side, Warriors stars Steph Curry and Klay Thompson combined for 56 points in the loss. Draymond Green struggled to get going for Golden State, scoring just two points before fouling out in 34 minutes.
The Warriors looked to get back into the game with their perimeter scoring, but the Celtics out-rebounded the undersized group 47-31 and outscored them 52-26 in the paint.
Boston will now look to take a commanding 3-1 series lead at TD Garden on Friday night.