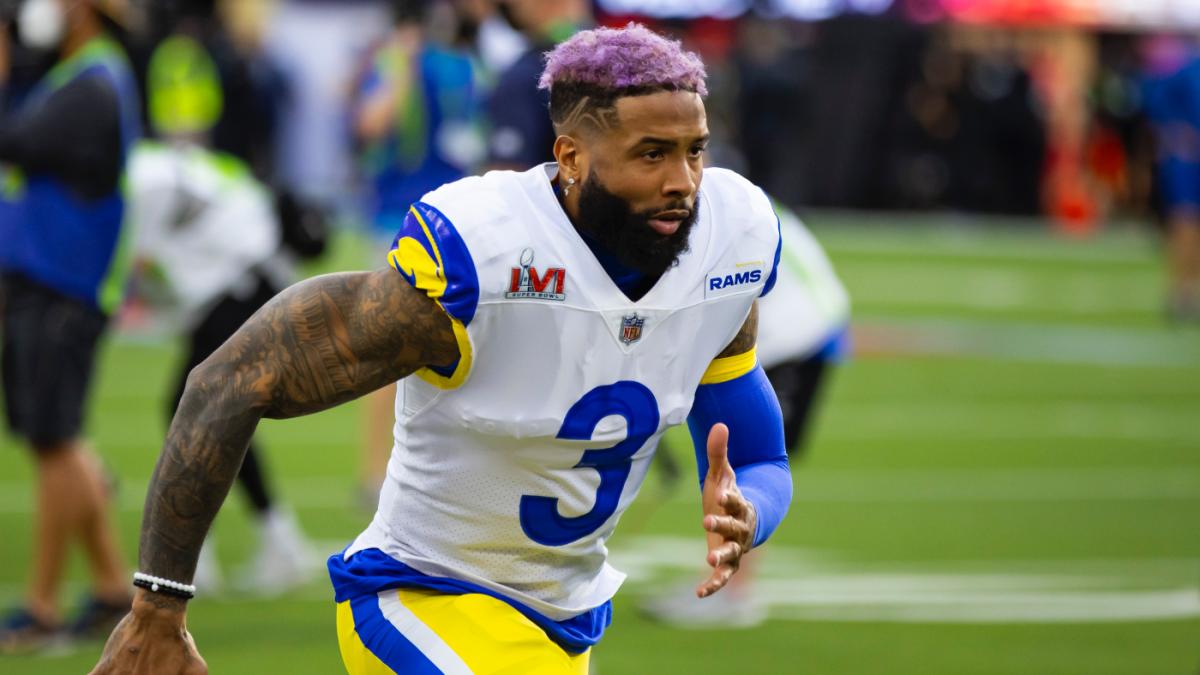 Los Angeles Rams chief operating officer Kevin Demoff is among those who believe that wide receiver Odell Beckham Jr. will eventually reach an agreement with the club in 2022.
"If we didn't have a salary cap, we could've signed Odell months ago and would've loved to," Demoff said, according to Jourdan Rodrigue of The Athletic. "The one variable that hasn't changed is how much we love him and want him to be there.
"Am I optimistic we can get a deal done over time? Yes."
Demoff noted there isn't a firm timeline to reach an agreement with the 29-year-old. Beckham remains an unrestricted free agent as he continues to rehab from a torn ACL suffered during L.A.'s Super Bowl LVI victory over the Cincinnati Bengals.
Earlier speculation from the Rams indicated that Beckham could be back on the field by November if his rehab remains on schedule, a source told The Athletic.
"With Odell, I think, given the rehab (and) the timeline of coming back probably mid-to-later in the year, I just think that the sense of urgency both from his side and probably from our side – and maybe other teams – is not right there, for him," Demoff said.
The Rams executive becomes the latest voice from the team who would like to reconnect with Beckham. Wideout Cooper Kupp and head coach Sean McVay are among notable vocal advocates who have requested a reunion with the three-time Pro Bowler.
Beckham signed with the Rams after the Cleveland Browns released him last campaign. He recorded 27 receptions for 305 yards and five touchdowns in eight regular-season games with L.A. The 2014 first-round pick continued to be productive in postseason play, tallying 21 catches for 288 yards to go along with two scores.