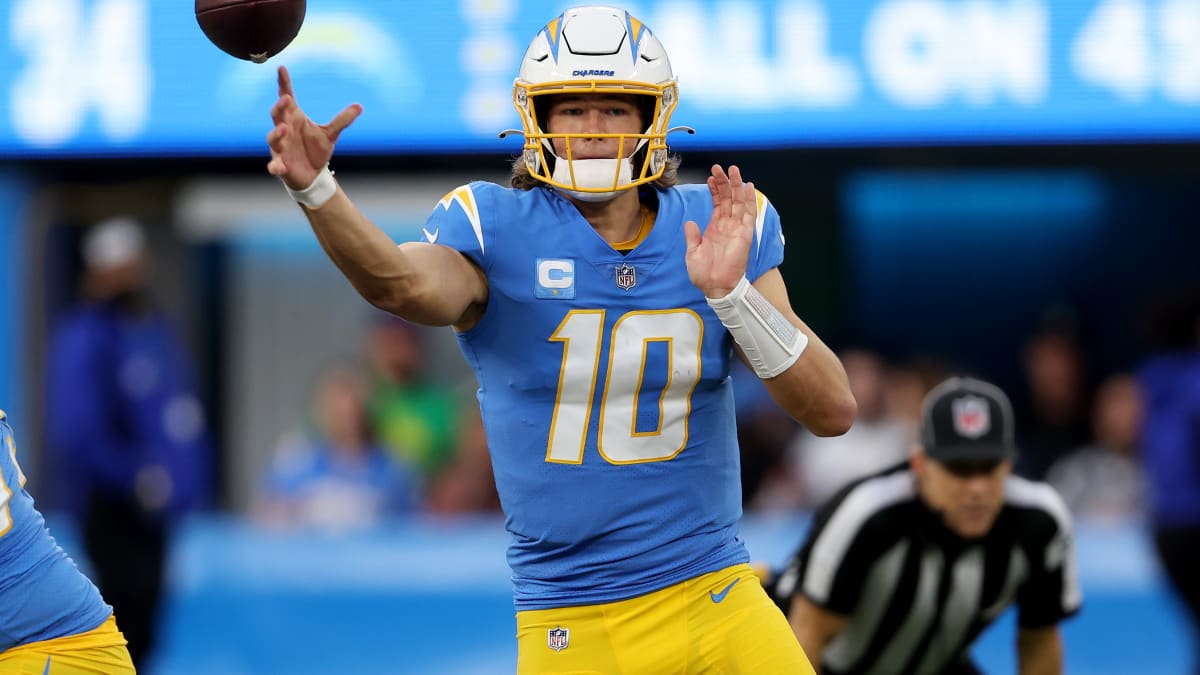 While most NFL players are ready to enjoy six weeks away from football before training camps begin, Los Angeles Chargers quarterback Justin Herbert can't wait to get back to work.
"I think the great thing about football, for me, is I need football," Herbert said, according to Michael David Smith of Pro Football Talk. "I love waking up and going to work and lifting, running, throwing, and watching film.
"I think too much off time can kind of be a burden to me sometimes, so I always look forward to having stuff to do, whether that's watching film or us throwing or being out here for OTAs. I think that's kind of what I look forward to."
Herbert has enjoyed a record-setting start to his career. He set the all-time rookie mark for touchdown passes (31) in 2021 before throwing for over 5,000 yards as a sophomore.
While the young quarterback's widely tipped to push the Chargers into playoff contention in 2022 after two years outside the postseason, he isn't feeling the pressure.
"I feel like I'm kind of on vacation right now," he said about ongoing minicamps. "I think that if you're taking a vacation, you're trying to get away from something. I always look forward to coming to this place and working and doing all of these fun things.
"Going home, I'll do the same thing, trying to have as much fun as I can with my family and things like that, but it is work and getting ready for the season."
The Chargers return for training camp July 28 and are set to take part in joint practices with the Dallas Cowboys on Aug. 17-18 ahead of their Week 2 preseason matchup.