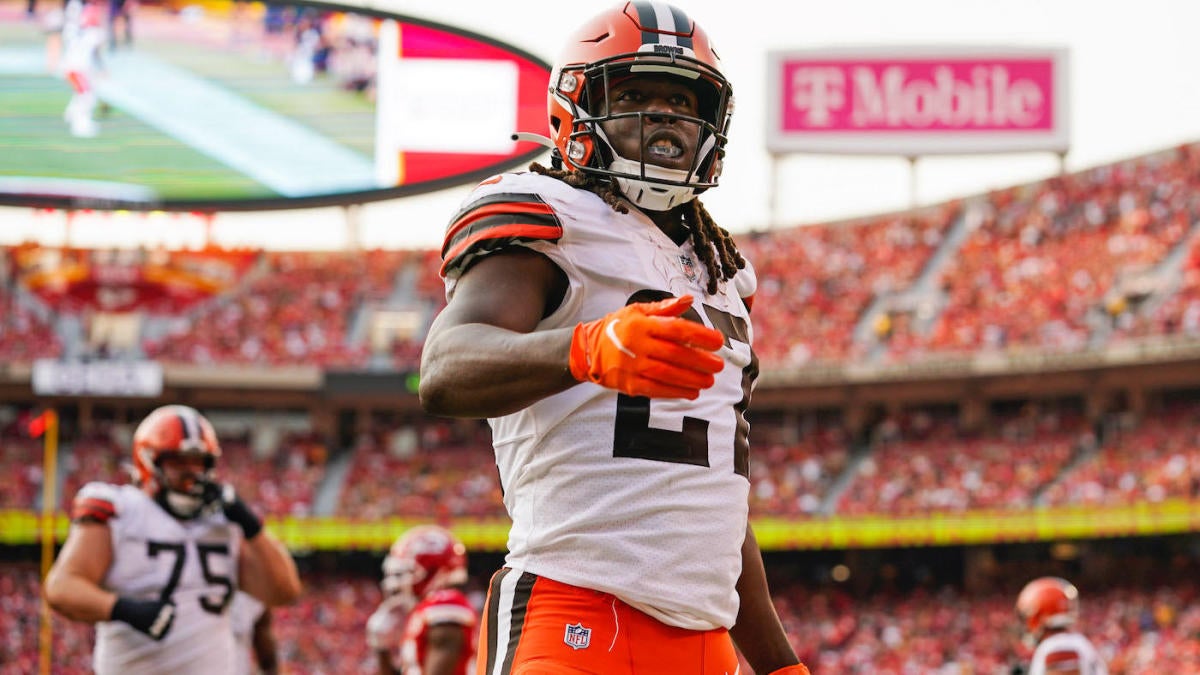 Running back Kareem Hunt is taking a wait-and-see approach when it comes to negotiating a contract extension with the Cleveland Browns.
"Right now, I'm just taking it day by day, man," Hunt told Cleveland.com's Mary Kay Cabot. "I'm going to see what they want to do with me, and I'm just taking it day by day. Hopefully, I can be here long-term. We'll see what God has in plan for me, that's all I can say."
Hunt is entering the final year of his current deal, which is worth up to $6.2 million, according to Over the Cap.
The 2017 Pro Bowler would like to put his best foot forward after missing time last season with calf and ankle injuries, and he's optimistic that a healthier campaign will lead the Browns to believe he should be part of their long-term future.
"I'm just trying to go out there and show them I'm healthy, show them I'm ready to ball out for them as long as they want me to, so I'd love to be here for a long time."
Hunt, a native of Willoughby, Ohio, would like nothing more than to remain close to home and help deliver a Super Bowl title.
Cleveland has shown that it's willing to reward players based on production and potential. The AFC North club signed Nick Chubb to a three-year, $36-million extension last summer and awarded tight end David Njoku with a four-year, $56.75-million extension this offseason.
Despite the Browns boasting a crowded tailback group that includes Chubb, D'Ernest Johnson, and rookie Jerome Ford, Hunt isn't worried about losing carries entering his fourth year in Cleveland.
"I'm just excited to be able to play the game of football," he said.