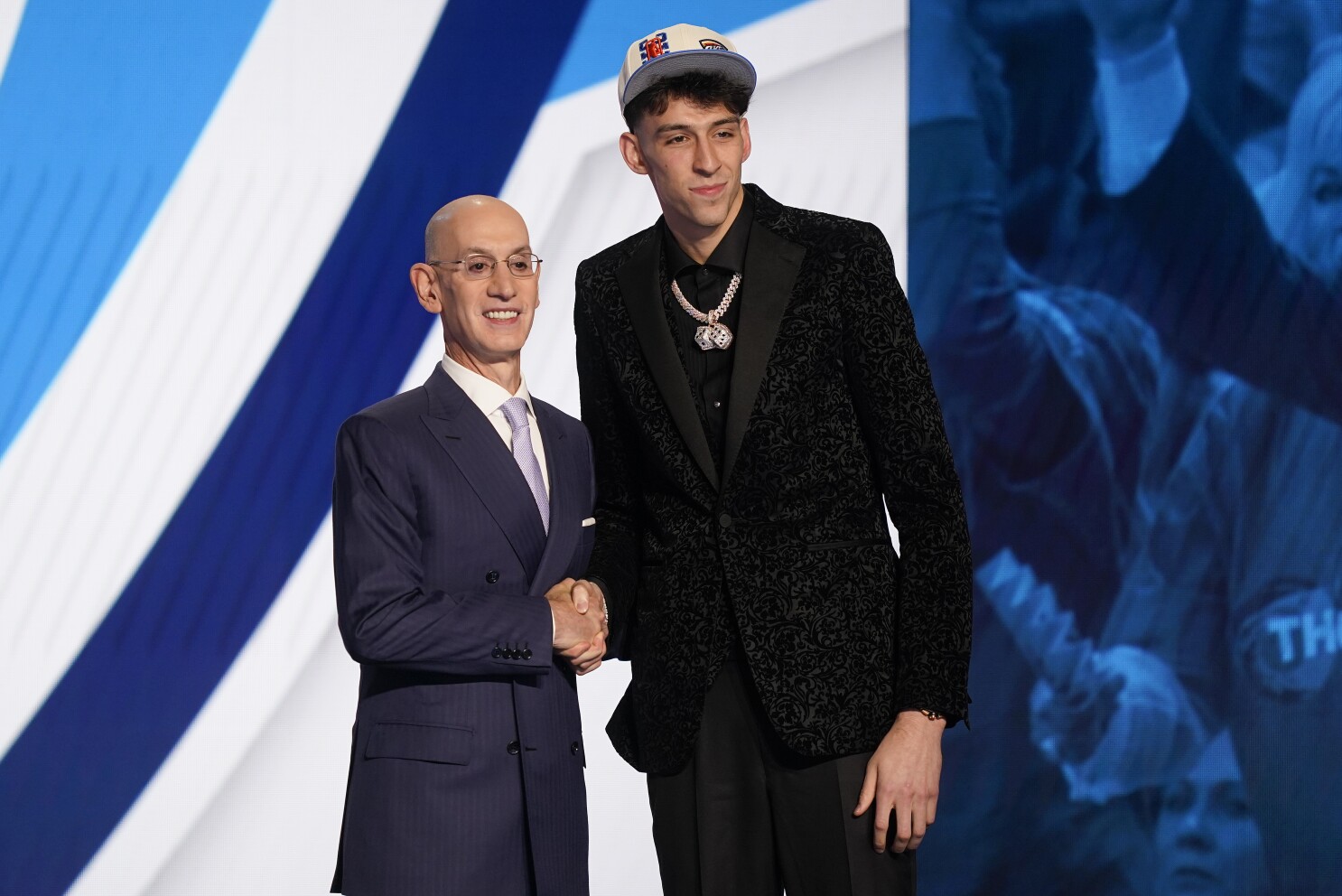 The Oklahoma City Thunder selected Gonzaga center Chet Holmgren with the No. 2 pick in the 2022 NBA Draft.
At first glance, the wiry 7-footer doesn't fit the prototypical college prospect mold, which makes him one of the most intriguing big men to enter the NBA draft in a while.
After dominating recruitment rankings as a high schooler, the Minnesota native pledged his collegiate career to the Bulldogs. He virtually put up a double-double per game, averaging 14.1 points, 9.9 rebounds, 3.7 blocks, and 1.9 assists. Holmgren also demonstrated a propensity to stretch the floor, albeit on low volume, shooting 39% on 3.3 attempts per contest.
The top-ranked national recruit had a dominant debut year. He was a consensus All-American and won several conference honors, including WCC Defensive Player of the Year, WCC Rookie of the Year, and a spot on the All-WCC team.
Holmgren is a fascinating presence on the court. Despite his incredibly lanky frame, the former Gonzaga standout is more than comfortable running the floor with the ball in his hands, opening up several compelling avenues for his offensive development while simultaneously continuing to grow as a talented rim-protector.
Bio
Position: Center
School: Gonzaga
College experience: Freshman
Height: 7-feet
Weight: 193 lbs
Wingspan: 7-foot-6
Max vertical: N/A
Strengths
Fantastic shot-blocking ability thanks to timing instincts and lengthy wingspan
Stretches his game to the 3-point line on occasion
Can run the floor moderately well with guard-like skill
Able to switch out to the perimeter and hold his own against smaller but quicker opponents
Possesses a great touch around the rim
Weaknesses
Legitimate questions as to whether he's strong enough to battle with established NBA bigs
Averaged just 3.1 trips to the line, shooting a mediocre 71.7%
Can shy away from contact at times, especially when screening
Unproven creator in half-court settings, where he tends to work better as a finisher