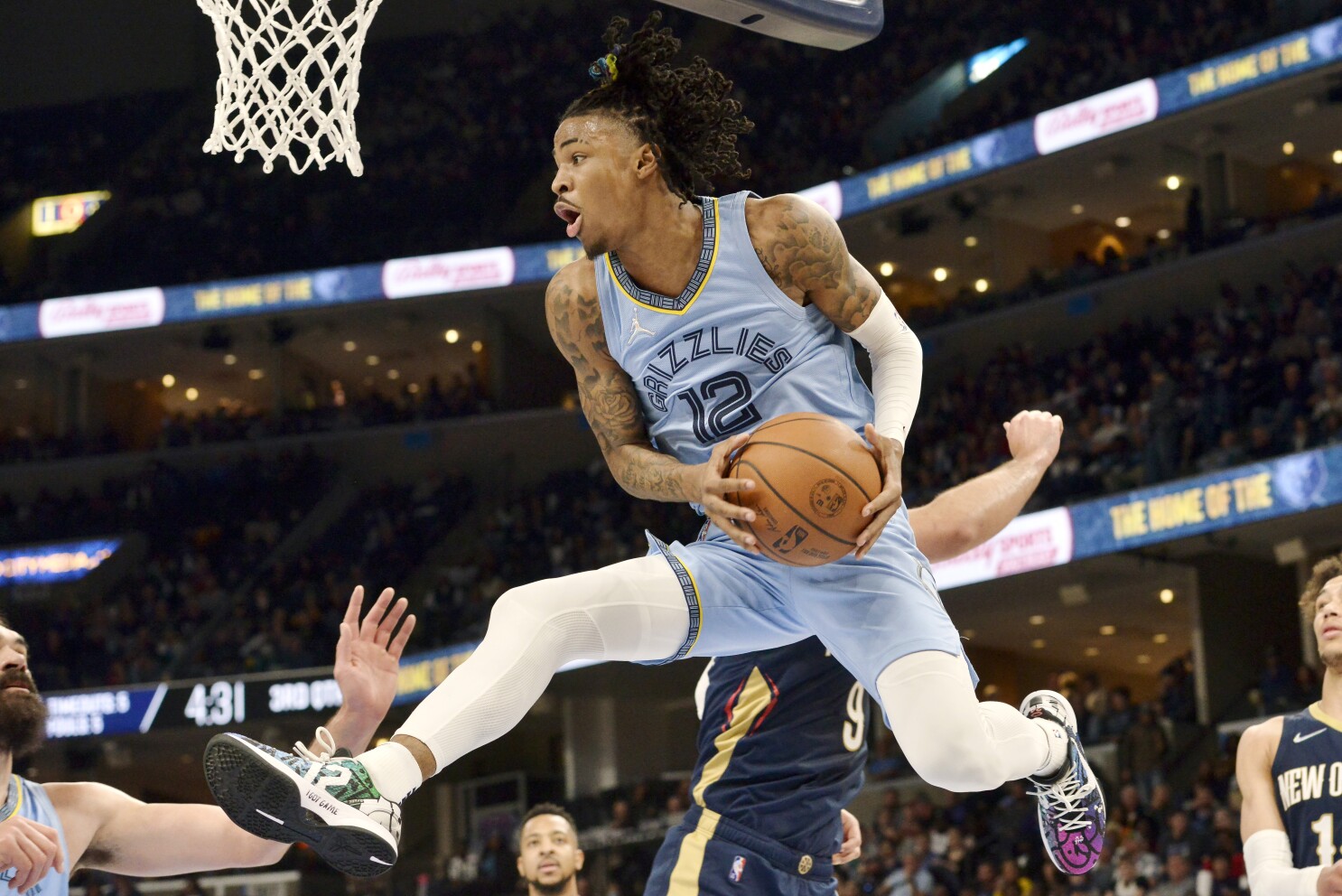 Memphis Grizzlies superstar Ja Morant is signing a five-year, $193-million designated rookie maximum extension that could be worth up to $231 million, his agent told ESPN's Adrian Wojnarowski.
Morant will earn the full amount of his contract should he make one of the league's three All-NBA teams.
The former Rookie of the Year dazzled in a breakout 2021-22 campaign, averaging 27.4 points, 5.7 rebounds, and 6.7 assists en route to his first All-Star appearance and a spot on the All-NBA second team.
The Grizzlies advanced to the second round of the playoffs this season after beating the Minnesota Timberwolves in a six-game series. Morant averaged 38.3 points in three contests against the Golden State Warriors before suffering an injury and watching the eventual NBA champions eliminate his team in Game 6.
The 22-year-old guard's show-stopping athleticism and highlight-reel ability have already made him one of the faces of the NBA.