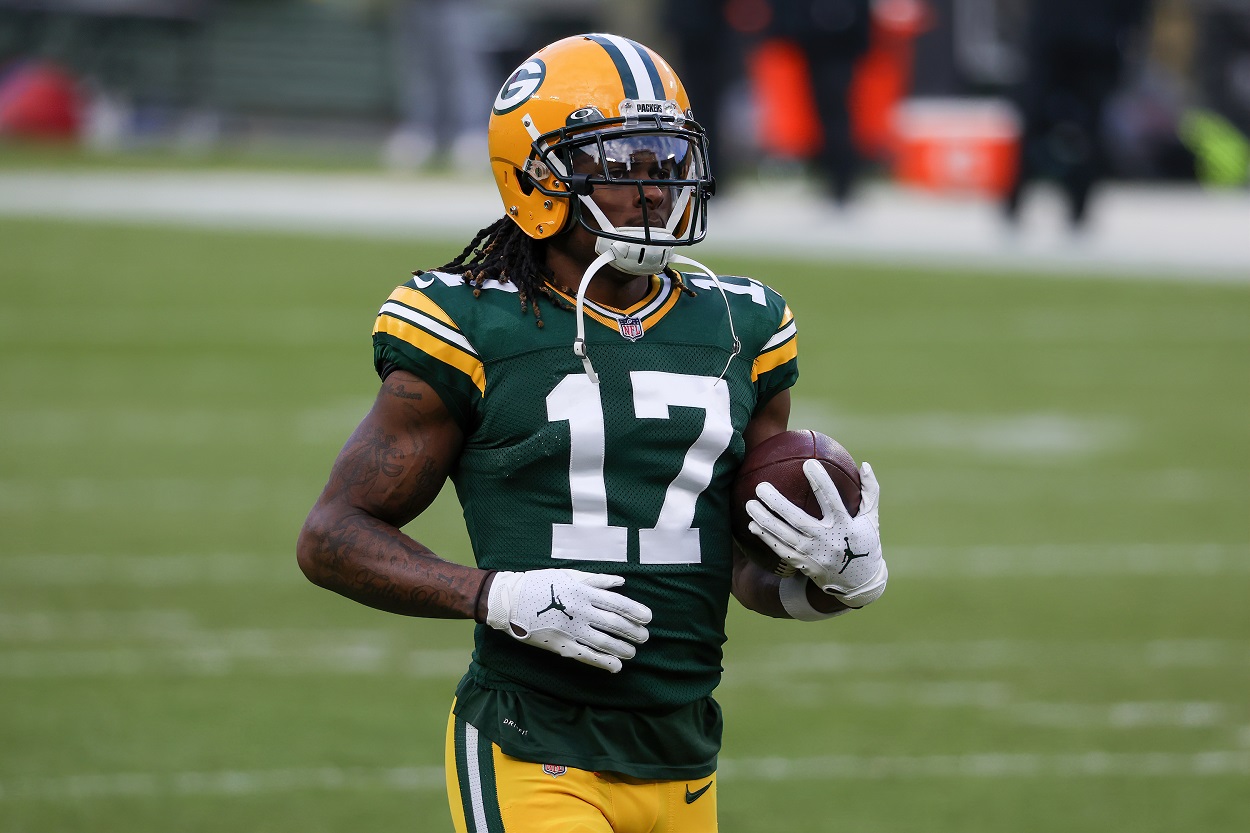 Green Bay Packers legend Brett Favre expects a statistical drop-off from Davante Adams now that the All-Pro wide receiver won't catch passes from Aaron Rodgers anymore.
Adams joined the Las Vegas Raiders in a stunning trade from the Packers this offseason, reviving a connection with quarterback Derek Carr that began in college at Fresno State.
"I do think that Davante will make Derek Carr better, and in time they will be a dynamic duo," Favre told TMZ Sports. "Now, will it be the duo that Aaron and Davante had? Time will tell. I think Derek Carr is a very good quarterback, but he's not in Aaron's league yet. May never be. And that's no disrespect.
"It's just hard to shift gears, especially from a player as prolific as Aaron Rodgers. I'd be shocked if he had the same year he's had in previous years. That's not to say he can't do it, but I would be shocked."
Favre doesn't think Rodgers will miss Adams as much, though.
"Aaron's too good," Favre said. "Most like Tom Brady has gone into every season and managed to just systematically tear teams apart with whoever, it doesn't matter. And that will be the case with Aaron. Aaron will have a tremendous year."
Adams has missed seven regular-season games since 2019, but Rodgers turned out just fine without him. The four-time NFL MVP passed for 2,049 yards and 19 touchdowns against just one interception in those contests.
Meanwhile, Rodgers was sidelined just once over the last three seasons – last year against the Kansas City Chiefs in Week 9. Adams was targeted 14 times but caught only six passes for 42 yards with Jordan Love under center for Green Bay.
Adams and Rodgers formed one of football's most productive duos in recent memory since Green Bay drafted Adams in the second round in 2014. The wideout's 238 receptions and 29 touchdown catches since 2020 lead the NFL.
Carr, a three-time Pro Bowler, tossed a career-high 4,804 yards to go along with 23 touchdowns and 14 interceptions last year.