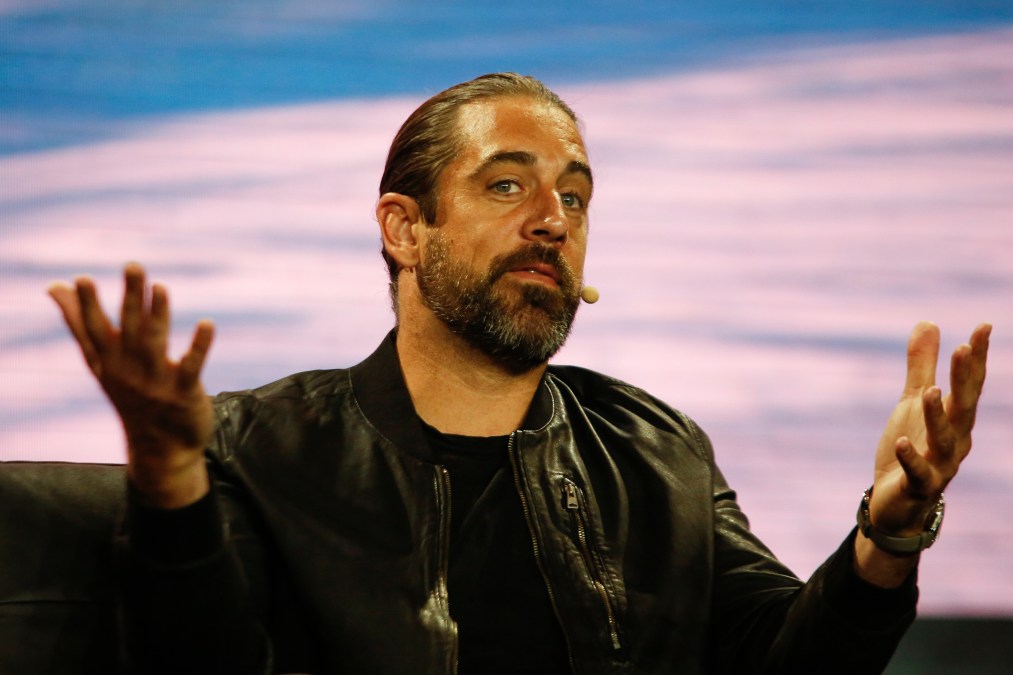 Aaron Rodgers is excited by the physical traits of the Green Bay Packers' rookie wide receivers.
"Physically, they definitely look the part. All three of them," the superstar quarterback said on "The Pat McAfee Show" on Wednesday.
"All have physical gifts. Obviously, the top two picks are bigger – (Romeo) Doubs and (Christian) Watson – but the seventh-round pick got a lot of stuff to him. I think it's going to be great."
The Packers, who lost receivers Davante Adams and Marquez Valdes-Scantling this offseason, didn't use any of their two first-round picks on a wideout. Instead, the team drafted Watson in the second round, Doubs in the fourth round, and Samori Toure in Round 7.
Rodgers, the reigning back-to-back NFL MVP, believes the young pass-catchers will be put to the test against Green Bay's solid defense at training camp.
"There's no better teacher for them on what NFL ball is going to be like than going up against our top three corners, Jaire (Alexander), Eric Stokes, and Rasul (Douglas)," Rodgers said.
He added: "I like the way our defense is looking and playing. … There could be some growing pains for the offense, which will be great for us."
Green Bay's wide receiver depth chart also features Allen Lazard, Randall Cobb, and Sammy Watkins, whom the club signed this offseason.
Rodgers is confident the Packers will overcome the loss of former All-Pro Adams.
"Every year, there are opinions that start coming out about players in helmets and shorts," Rodgers said. "I would just say, 'Everybody, take a nice, deep, long breath and trust the training camp time that we have. Trust the coaching staff. Trust the relationships that will be formed. Trust the guys in the room like Allen Lazard, Randall Cobb, and Sammy Watkins to help these young guys out.'"