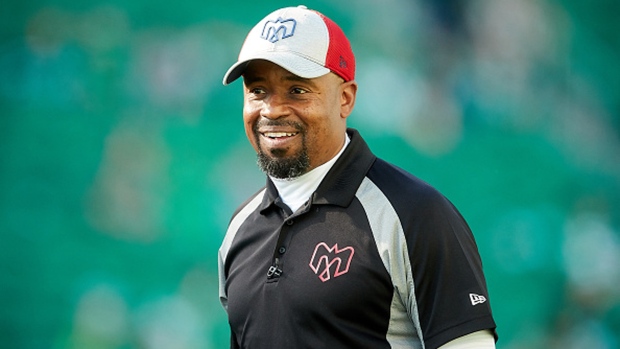 The Montreal Alouettes fired head coach Khari Jones and defensive coordinator Barron Miles, the team announced Wednesday.
"This kind of decision is always difficult to make, but we felt that we needed to make it early in the season while there is still time," general manager Danny Maciocia said in a statement. The Alouettes are off to a 1-3 start.
Maciocia will replace Jones as head coach until the end of the season, while longtime CFL assistant coach Noel Thorpe will take over for Miles as defensive coordinator and defensive backs coach.
The 55-year-old Maciocia, who joined Montreal as GM in 2020, has a lot of coaching experience. He was Edmonton's head coach from 2005-08, posting a 33-38-1 record and helping the team win the Grey Cup in 2005. He also won the Grey Cup as offensive coordinator in Edmonton in 2003.
Maciocia coached the Universite de Montreal Carabins from 2011-19 before joining the Alouettes.
Montreal lost 41-20 to the Saskatchewan Roughriders on Saturday. The Alouettes have allowed 104 points in 2022, the third-most in the league behind the Hamilton Tiger-Cats (118) and the Edmonton Elks (140).