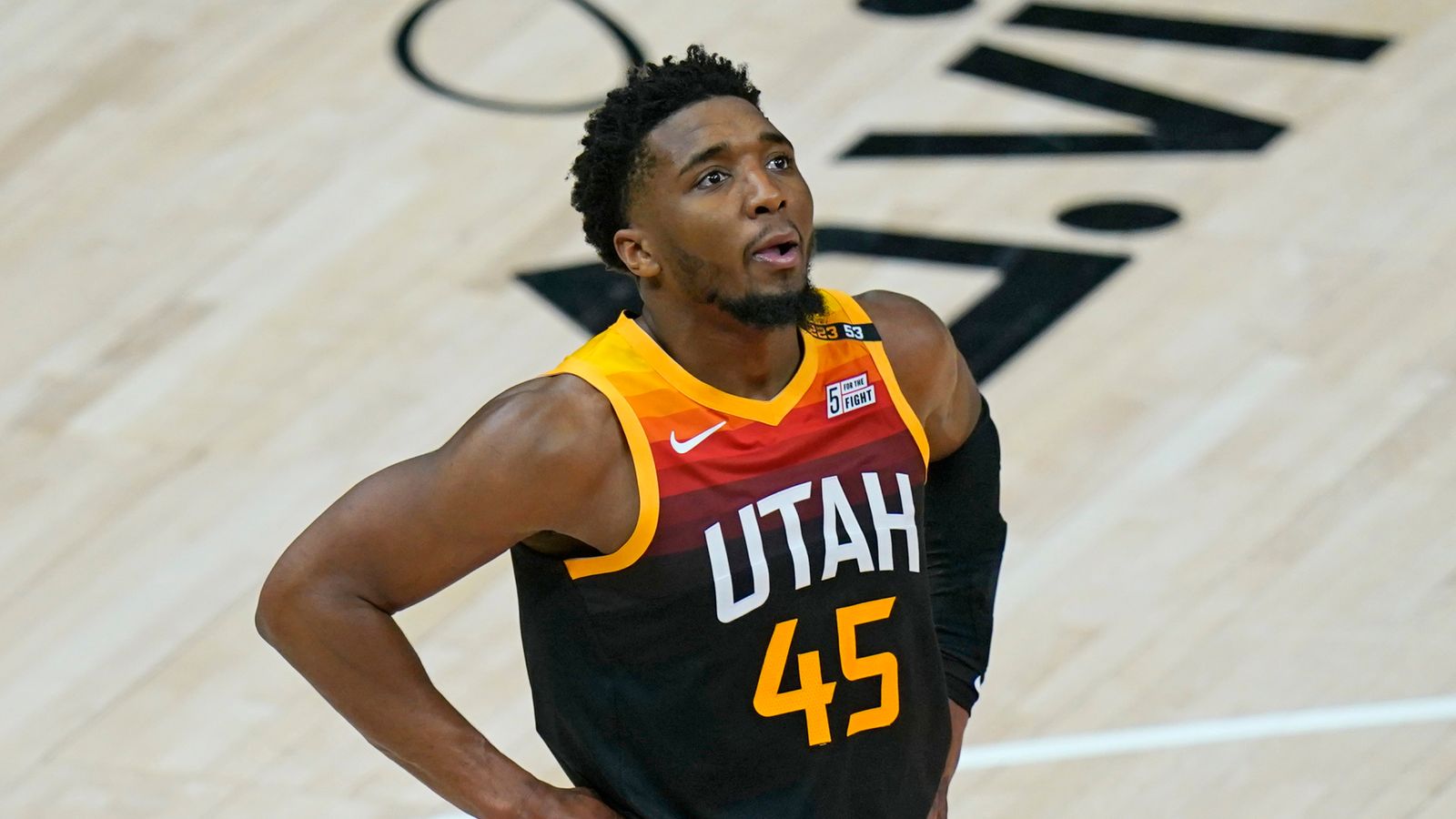 Utah Jazz general manager Justin Zanik didn't definitively rule out moving Donovan Mitchell amid trade rumors involving the All-Star guard.
"Change is inevitable in the NBA," Zanik told reporters Saturday, according to ESPN's Tim MacMahon. "I'm not trying to be cryptic or anything else, but Donovan is on our roster and he's a very, very important part of what we're trying to do.
"Things evolve in the NBA, so I couldn't sit here and say anybody is (untouchable). We're trying to build a championship team, but there's no intent there (to trade Mitchell), at all."
Utah has already undergone significant changes after another early playoff exit. Longtime Jazz head coach Quin Snyder stepped down in June after eight seasons with the organization. His replacement, Will Hardy, was hired later that month. The 34-year-old was a member of Ime Udoka's staff in Boston and became the youngest active bench boss in the Association.
Utah recently shipped out Rudy Gobert to the Minnesota Timberwolves in a massive blockbuster deal that netted the club four first-round picks. Starting forward Royce O'Neale was also traded to the Brooklyn Nets in exchange for a 2023 first-round pick.
Mitchell averaged 25.9 points on 44.8% shooting over 67 appearances last season, finishing ninth in the NBA's scoring race. He drilled the seventh-most triples (232) and ranked 11th in steals (1.5 per game) as well.
Mitchell is entering the second season of a five-year, $163-million contract.