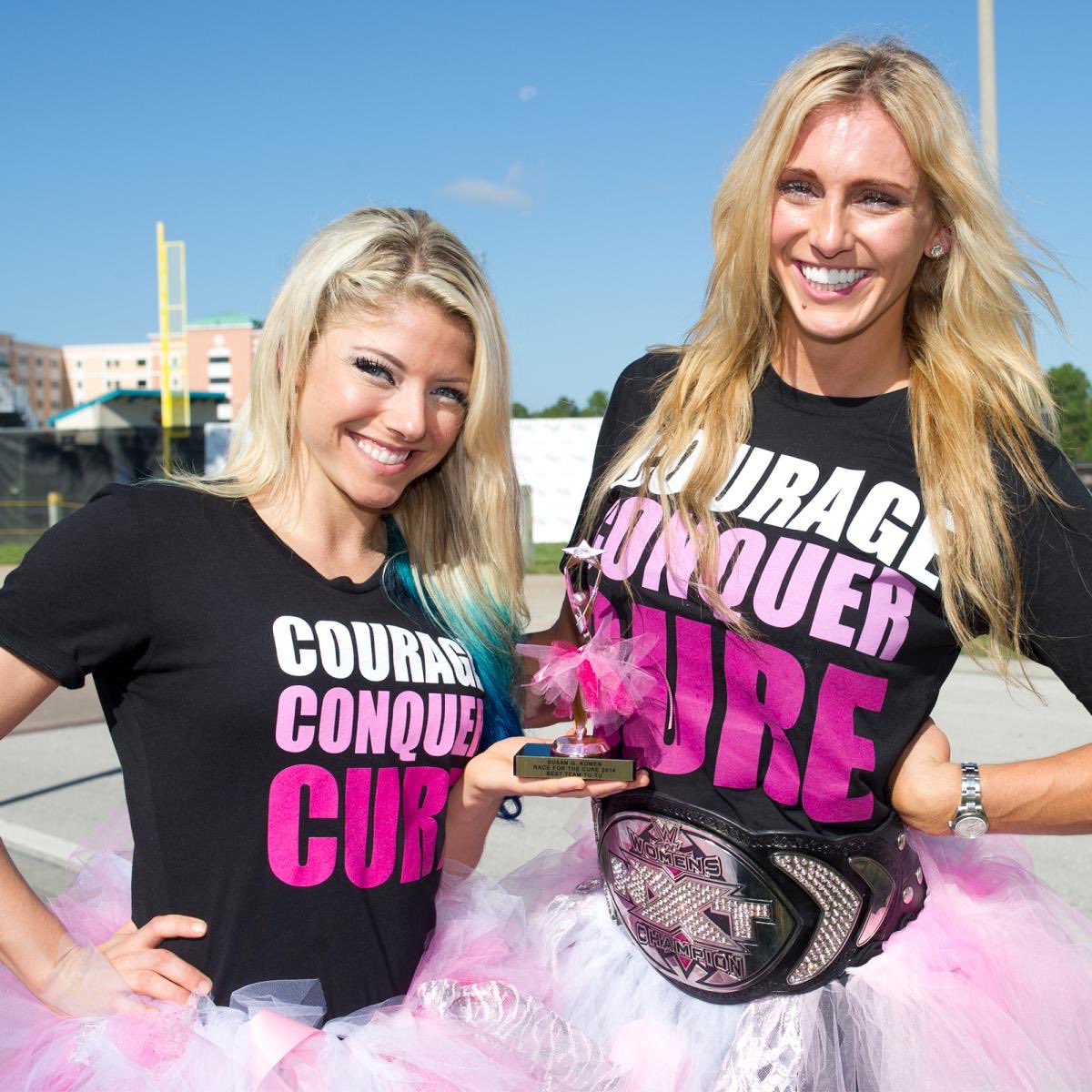 Charlotte Flair once took Alexa Bliss "under her wing" in NXT.
Bliss told Jinny on BT Sport that both started with WWE around the same time, but that Flair seemed a lot more switched on and comfortable than most others. That's why Alexa was so pleased when Charlotte suggested they "ride to the shows".
Former WWE man Mojo Rawley was also part of their travel team.
Having company on the road and backstage put Bliss at ease, and she says it definitely helped her during those tentative early days in the company; Alexa has always been rather modest when it comes to putting over her own skills, especially when analysing the old NXT days.
Unlike Charlotte, Bayley, Sasha Banks and others, she didn't bag a reign as NXT Women's Champ before hitting major shows like Raw and SmackDown. Bliss enjoyed the "very close group" feel to her trips with Flair and Mojo though.
It may surprise some to learn that Charlotte mentored Alexa in NXT. Keep in mind that Flair herself was literally learning the ropes and trying to carve her own path in the promotion.