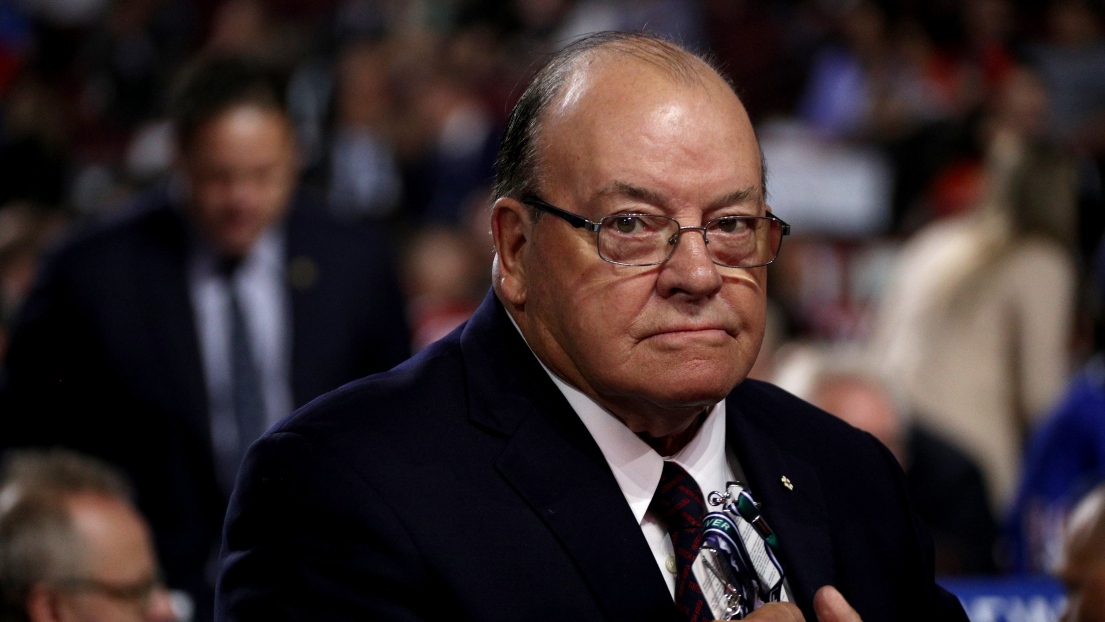 Scotty Bowman has stepped down as the Chicago Blackhawks' senior adviser of hockey operations.
"I am no longer working for the Chicago Blackhawks as of July 1 as I decided it was time to move on," the Hall of Famer tweeted Tuesday. "Still love the game and would like to stay involved."
His son, Stan Bowman, stepped down as general manager of the Blackhawks in October 2021 following an independent investigation into former Chicago video coach Brad Aldrich's alleged sexual assault of Kyle Beach in 2010.
"It was a pretty uncomfortable year because of Stan's thing, getting let go, and I stayed on for the year and tried to keep going as much as I could, which I think I did," Bowman told The Associated Press' John Wawrow and Stephen Whyno. "It's been a good ride. I mean, you don't get the chance to work with your son all the time.
"Naturally, you have your differences of opinion, but I got to know the personnel on the team, and it was a good ride to be able to see this team develop and everything else."
Bowman said he recently spoke with Blackhawks general manager Kyle Davidson, who asked him to reconsider his decision, according to The Athletic's Joe Smith. Bowman added that his role hadn't been the same within the organization and thought a change would be for the best.
He served as head coach for the St. Louis Blues, Montreal Canadiens, Buffalo Sabres, Pittsburgh Penguins, and Detroit Red Wings over a career that spanned 2,141 games.
The 88-year-old holds the record for most wins as a head coach in NHL history in both the regular season (1,244) and the postseason (223).
Bowman captured an NHL-record nine Stanley Cup championships as a head coach, including five with the Canadiens (1973, 1976, 1977, 1978, 1979), one with the Penguins (1992), and three with the Red Wings (1997, 1998, 2002).
The two-time Jack Adams Award winner added five more Stanley Cup championships to his resume while serving on an organization's front office. He won three times as senior advisor with the Blackhawks in 2010, 2013, and 2015.
Bowman was inducted into the Hockey Hall of Fame as a builder in 1991.